Product Description
3 Ply Non-woven Disposable Earloop Masks
Product Description:
Three-layer non-woven protective non-medical mask. This mask has been tested and certified by a professional testing agency / reassured safety / quality assurance. The three-layer protection protects the health layer by layer. The filtration efficiency is BFE> 95%. The middle protective layer has high furnace cloth. Breathable and non-irritating, uniform and dense nano-pores on the surface, breathable and comfortable, low-sensitivity and non-irritating, no burr, filtering 0.5 micron particles up to 95%, effectively protecting your alveoli, 4D three-dimensional protection, all-round blocking of pollution, high elastic wide flat shrinkage belt , Suitable size for Buler ears, no traces on the face, multi-pleated design for greater internal space, not afraid of sticking to the lips, triple protection, independent packaging, light and breathable, fit Buler ears, skin-friendly non-irritating, 4D three-dimensional protection.
Except masks,we can also supply Cabomer, SLES 70%, LABSA, Sodium Tripolyphosphate 94%,Sodium Hexametaphosphate 68%,Poly Aluminium Chloride, Polyacrylamide etc.

Product Specification:
| | |
| --- | --- |
| Product Name | Face Mask disposable earloop |
| Face Mask Type | 3 ply Earloop Disposable Face Mask |
| Material/Fabric | 3 ply (100% new material):1st ply: 25g/m2 spun-bond PP,2nd ply: 25g/m2 melt-blown PP (filter),3rd ply: 25g/m2 spun-bond PP |
| Feature | High BFE/PFE, Adjustable nose piece, Elastic earloop |
| Weight | 2.5g/pc |
| Color | Blue |
| Size | 17.5×9.5cm |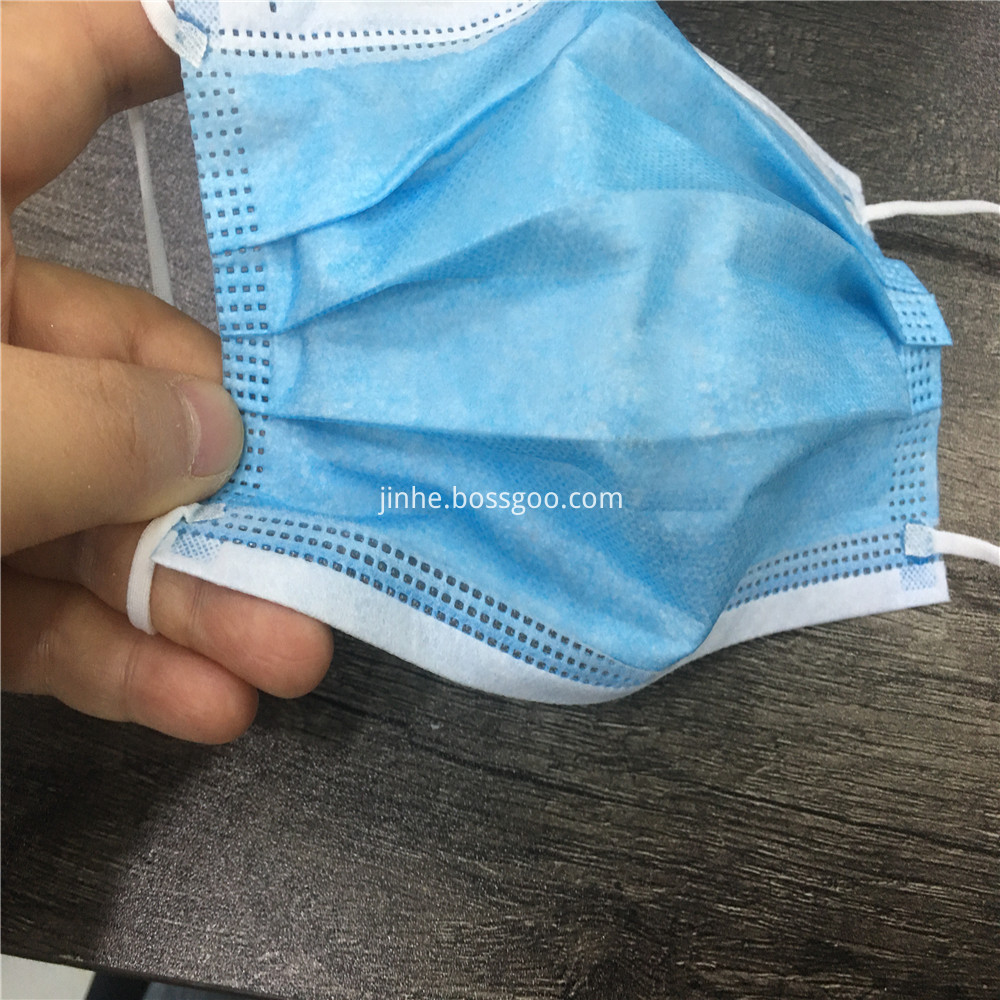 Tips:
01. After wearing a mask, check the tightness to ensure correct wearing
02. Always wear a mask when exposed to a polluted environment
03. When the respiratory resistance increases or is damaged, the mask should be replaced in time.
04. When not using a mask, store it in a clean place or in a sealed bag
05. Masks are personal hygiene products and should be used by special persons
Packing:
20pcs/bag,
200bags (4000pcs)/carton
Carton size:63x45x47cm
Gross weight: 18kg