Product Description
90% TCCA Chlorine Tablet For Water Treatment
Product Description:
Trichloroisocyanuric acid is an organic compound with the formula (C3Cl3N3O3). It is used as an industrial disinfectant, bleaching agent and a reagent in organic synthesis.This white crystalline powder, which has a strong "chlorine odour," is sometimes sold in tablet or granule form for domestic and industrial use. Salts of trichloroisocyanuric acid are known as trichloroisocyanurates.
This product has a strong sterilization, bleaching effect, with the features of quick-release , widely used in animal husbandry and aquaculture, and cotton, hemp fiber fabric washing bleach, wool shrink-proof agent, can also be used for rubber chlorination, clothes dry bleach ,and work as the materials of battery and organic synthesis , Compare with the sodium dichloroisocyanurate disinfection, it is more powerful, so it is very popular in domestic and foreign market.Except TCCA, we can also supply PAC ( Polyaluminum chloride ), PAM ( Polyacrylamide ), EDTA, Aluminum Sulfate , Sodium Tripolyphosphate etc.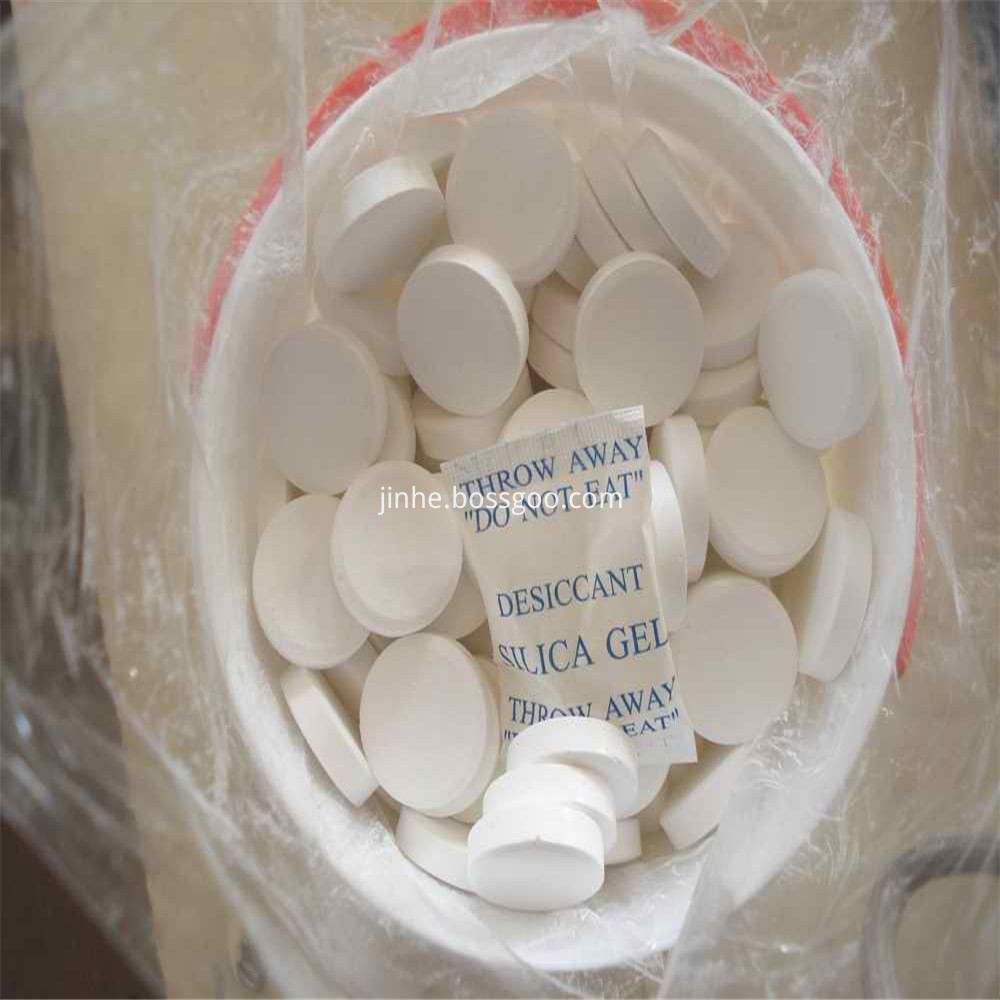 Product Specification:
| | |
| --- | --- |
| Items | Index |
| Appearance | white tablet(2g 20g 200g powder) or granular |
| Available chlorine % | ≥90 |
| Moisture% | ≤0.5 |
| PH (1% water solution) | 2.7-3.3 |
| Melting Point | 247-251℃ |
| Solubility(25℃ water)(g/100ml) | 1.2 |
| Solubility(25℃ acetone)(g/100ml) | 36 |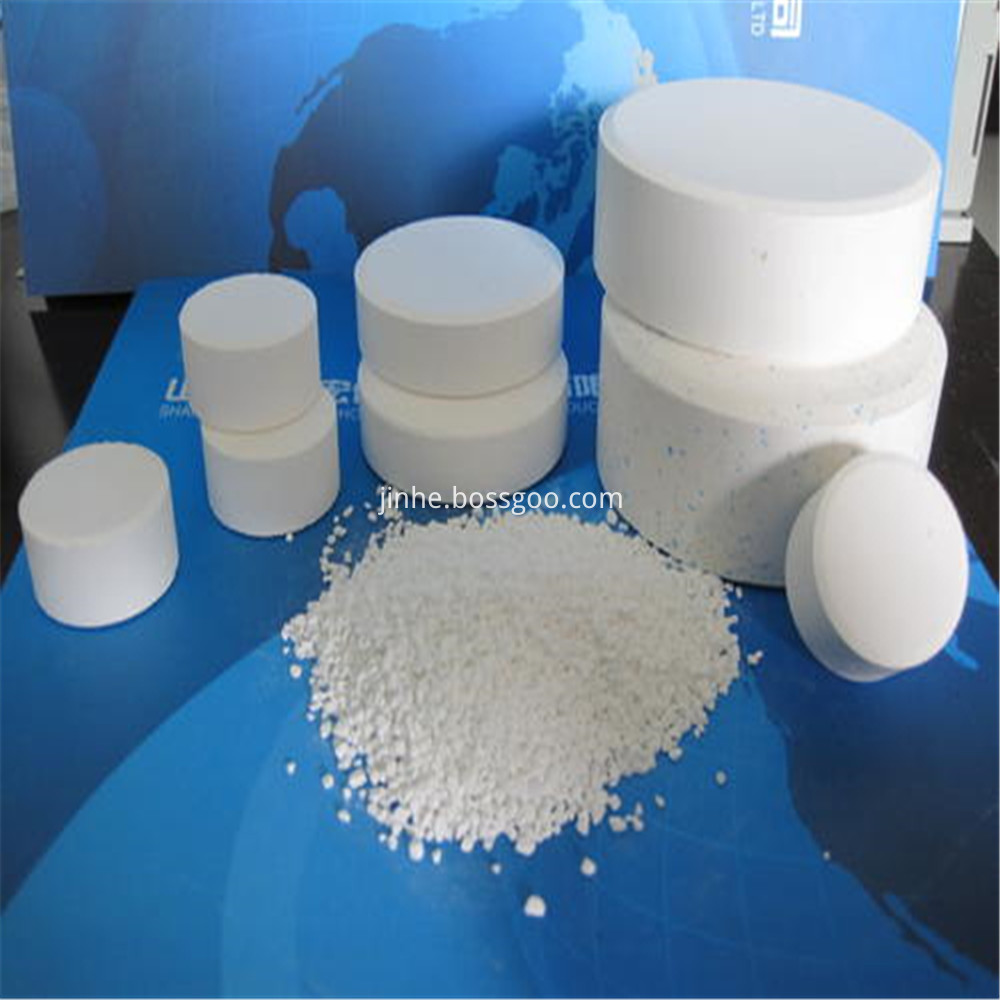 Product Packing:
Plastic bag: 0.5/1/5/25/1000kgs
Plastic drum: 1/5/10/15/20/25/50kgs
Carton drum/box: 12/20/25/ 50/1000kgs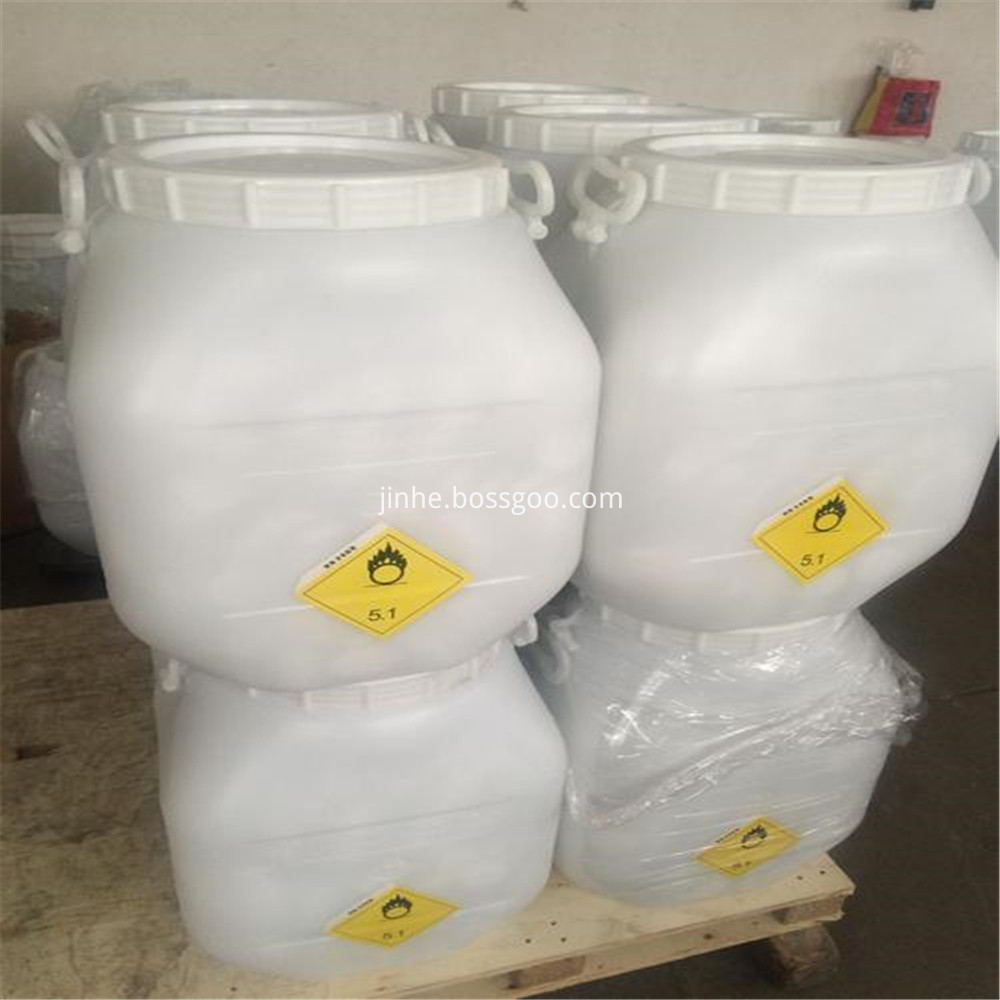 Product Application:
1. This product can be used in water treatment, swimming pool water treatment, drink water treatment and algae removing of industrial circulating water.
2. It can be used in dishware disinfection, preventative disinfection of houses, hotels and public places, hygiene and diseal control in hospitals, and environment disinfection in fish, silkworm, livestock and poultry feeding places.
3. Moreover, it can also be used in textile cleansing and bleaching, wool shrink resistance, paper insect resistance, and rubber chlorination, etc.