Product Description
Acetic Acid Glacial 99.8%
Product:Acetic Acid Glacial 99.8% Min
Molecular Formula:C2H4O2
M.W.: 60.05
Property: Colorless liquid with pungent odor. Density 1. 049, bp. 118, Miscible with water, ethanol, glycerine and ether. Concentrated acetic acid solution has strong acidity like inorganic acid. Ingestion may cause severe corrosion of mouth and G. I. Tract, with vomiting, hematemesis, diarrhea, circulatory collapse, uremia, death. Chronic exposure may cause erosion of dental enamel, bronchitis, eye irritation.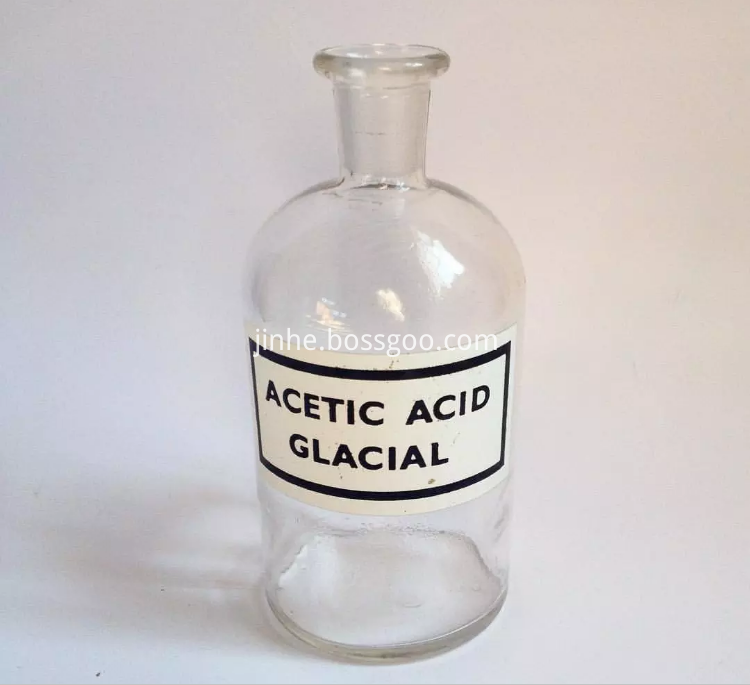 Specification:
| | |
| --- | --- |
| ITEM | INDEX |
| Acetic acid | 99.8%min |
| Formic acid | 0.08%max |
| Acetic aldehyde | 0.05%max |
| Water | 0.1%max |
| Iron | 0.0002%max |
| Evaporation deposits | 0.02%max |
| Heavy metals (Pb) | 10ppm max |
| Arsenic(As) | 3ppm max |
| Freezing point | 15.6°Cmin |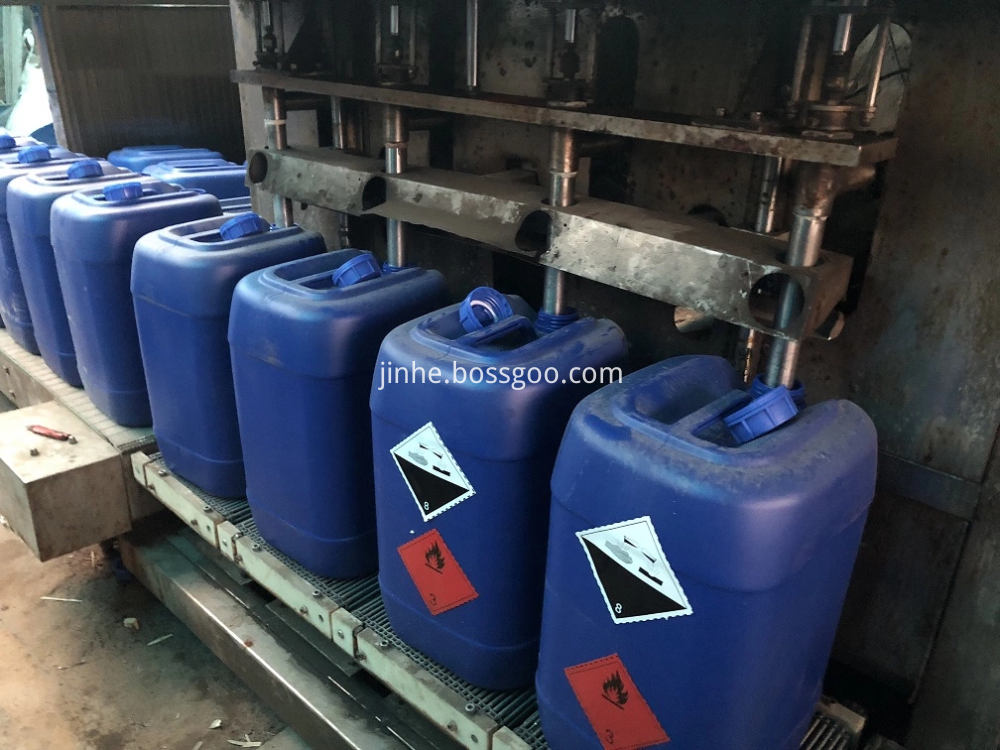 Use: Manufacture of various acetates, acetyl compounds, cellulose acetate, acetate rayon, plastics and rubber in tanning; As laundry sour; Printing calico and dyeing silk; As acidulant and preservative in foods; Solvent for gums, resins, volatile oils and many other substances. Widely used in commercial organic syntheses. Pharmaceutic aid (acidifier).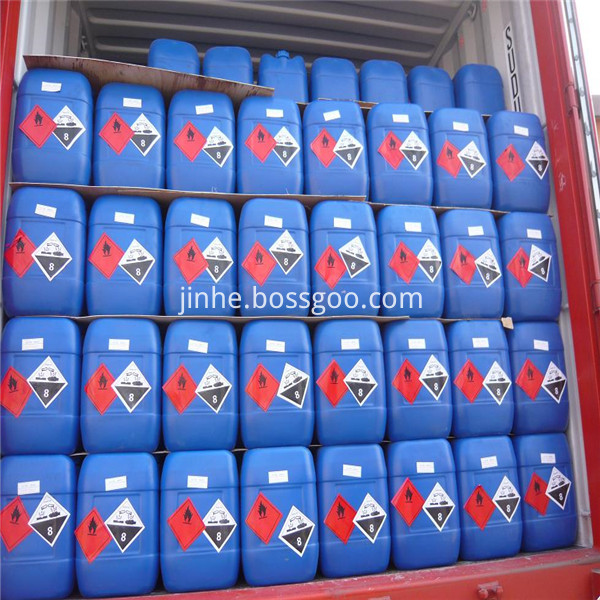 Storage & Package:30kgs or 1050kgs plastic barrel. Kept in dry places and away from oxidizer or inflammable substances.
Besides, we also supply Hydrogen peroxide,Formic Acide,Phosphoric Acide Food Grade,Caustic Soda,Titanium Dioxid etc. If have demand, contact me freely!