Product Description
Aluminum Trifluoride A Flux In Aluminum Alloy Casting
Aluminium Fluoride AlF3 Application:
1. Its mainly used as a flux in the aluminum smelting by fused-salt electrolysis;
2. An opalizer in the manufacture of enamel;
3. An opacifier and auxiliary solvent of glass and enamel;
4. An insecticide of crops;
5. A flux in aluminum alloy casting;
6. In the production of ferrous alloy and effervescing steel;
7. As well as a wear-resistant filler for resin and rubber-boned abrasive wheels.
Aluminium fluoride is an important additive for the production of aluminium by electrolysis. Together with cryolite, it lowers the melting point to below 1000 °C and increases the conductivity of the solution. It is into this molten salt that aluminium oxide is dissolved and then electrolyzed to give bulk Al metal.
Product name: Aluminium Fluoride
Molecular Weight: 83.98
Molecular Formula: AlF3

Properties:
White triclinic crystal or powder, specific gravity:2.882, difficult to dissolve in water, acid and alkali, insoluble in most organic solvents, insoluble in hydrofluoric acid and liquid hydrogen fluoride; stable properties and not to react with liquid ammonia and concentrated sulfuric acid even being heated to fume, no change takes place when congruently melting with potassium hydroxide and not to be reduced by hydrogen, not to decompose but sublime when being heated. The sublimation temperature is 129°C; can be partly hydrolyze to hydrogen fluoride and aluminum oxide by vapour under the temperature from 300 to 400°C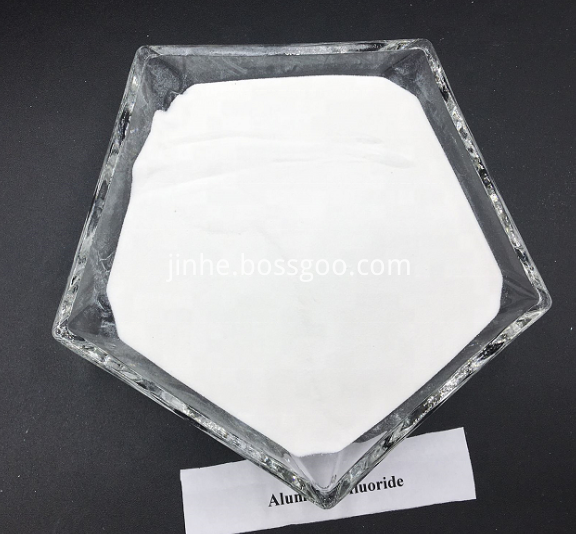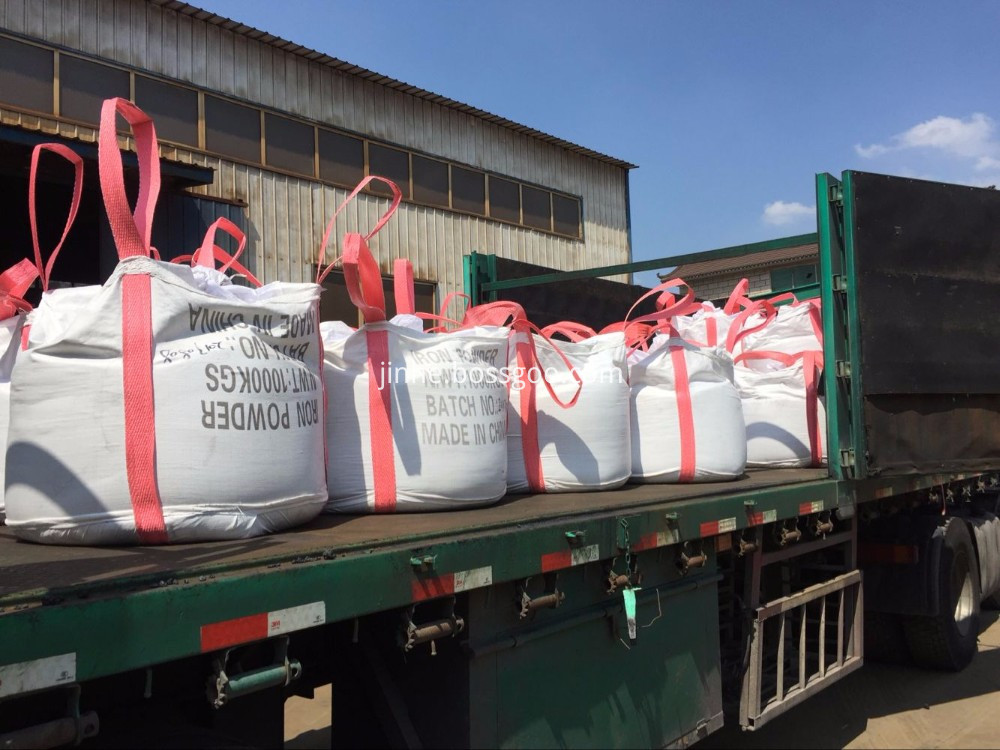 Specifications:
Grade

Chemical Composition (%)

Physical

Character

F

Al

Na

SiO2

Fe2O3

SO42-

P2O5

LOI

Bulk Density

g/cm3

≥

≤

≥

AF-0

61.0

31.5

0.30

0.10

0.06

0.10

0.03

0.5

1.5

AF-1

60.0

31.0

0.40

0.32

0.10

0.60

0.04

1.0

1.3

AF-2

60.0

31.0

0.60

0.35

0.10

0.60

0.04

2.5

0.7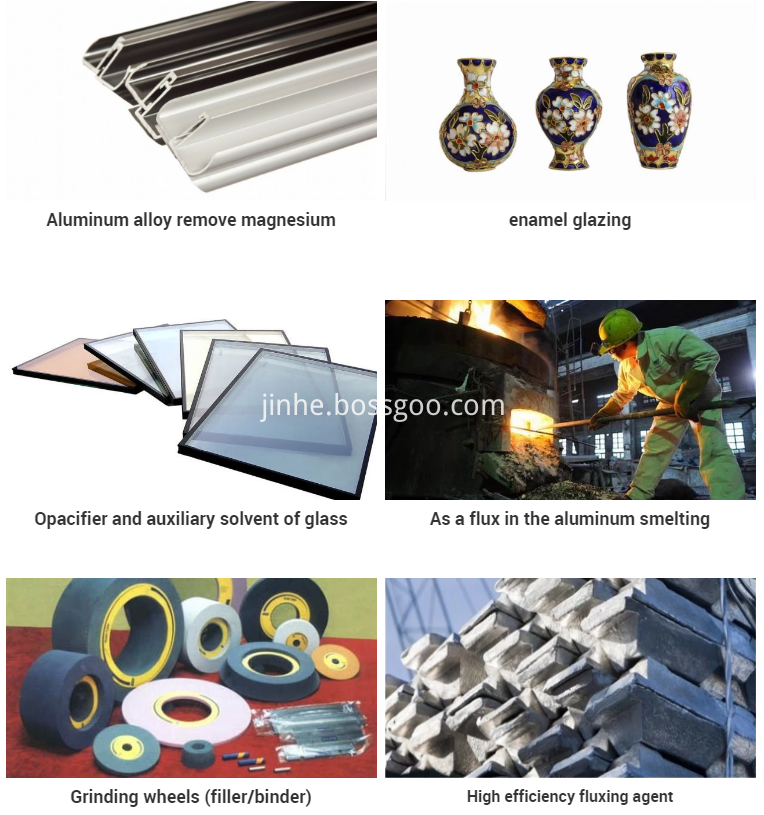 Package: by 25kgs/pp bag or 1000kgs/jumbo bag

Besides, we also have Synthetic Cryolite, Titanium Dioxide Pigment,Potassium Tetroxalate PTO,Potassium Binoxalate PBO,Abrasive etc.
Welcome to your enquiry!