Product Description
Anatase Grade Titanium Dioxide For Plastic Products
Anatase/rutile titanium dioxide TiO2 used for paint,ink,paper making, coating,masterbatch,plastic (TiO2): multipurpose rutile/anatase titanium dioxide pigment suitable for paint,ink,paper making,coating(interior, exterior),masterbatch,plastic etc.
We are professional manufacturer and supplier of Titanium Dioxide.We can also supply Iron Oxide pigments,Carbon Black, Chrome Oxide Green etc.Welcome to your inquiry.Our Titanium dioxide TiO2 has been exported to many foreign countries and areas,as well as many biggest endusers in chinese market.
Rutile grade Titanium Dioxide is manufactured by the sulfate process and supplied as a fine, dry powder, which is inorganic coated with Zr&Si and special organic surface treated to have both good optical properties and excellent pigment properties.With advanced control technology of particle-size and particular coating technology, the product shows good whiteness,high gloss, great hiding power, strong tinting power, favorable weatherability, high chalk resistance, low oil absorption, good wetting and is easy to disperse in a variety of systems.So it's widely used in painting, printing oil, paper making, plastic PVC, masterbatch, rubber, artificial fiber, welding electric, enamel, electric appliances and construction material etc.
For paint or Coating,Except Titanium Dioxide,we also supply Iron Oxide pigments,Carbon Black pigment and Sodium Hexametaphosphate etc.
Specification:
| | |
| --- | --- |
| ITEMS | SPECIFICATION |
| TiO2 content(m/m) wt% | 94 min |
| Rutile Crystal Content wt% | 99 min |
| Tining strength % | 100 min |
| Volatile at 105°C %(m/m) | 0.5max |
| Specific Gravity g/cm3 | 4.1 |
| Water soluble %(m/m) | 0.5 max |
| Oil Absorption g/100g | 22 max |
| PH | 6.5-8.0 |
| Residue on sieve 45μm | 0.01 max |
| Crystal size μm | 0.29 |
Application:
1) In paint industry, It is used as white pigment and glaze of porcelain.
2) It can also be used as coating and filling in paper-making industry to help paper to be printable and opaque.
3) In metallurgical industry, it can be used to make spongy titanium, alloy of titanium and iron and hard alloy, etc.
4) It can also be used to make nonconductor, electric welding rod and porcelain enamel.
5) It can also be used in synthetic fibre, plastic, rubber, printing, dying, cosmetics, medicine fillings and food additives.
Packing:
25kg/kraft bag,1MT/Jumbo bag or as customers' requests.
Package photos: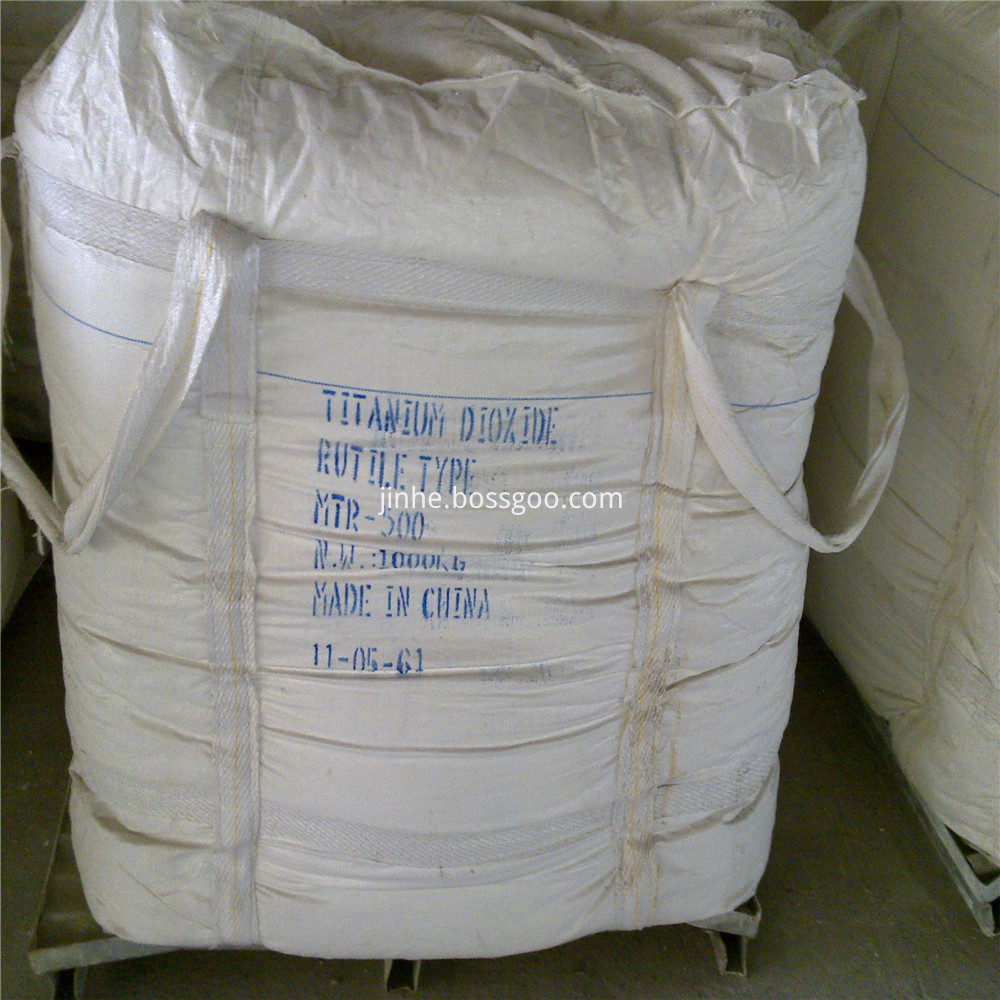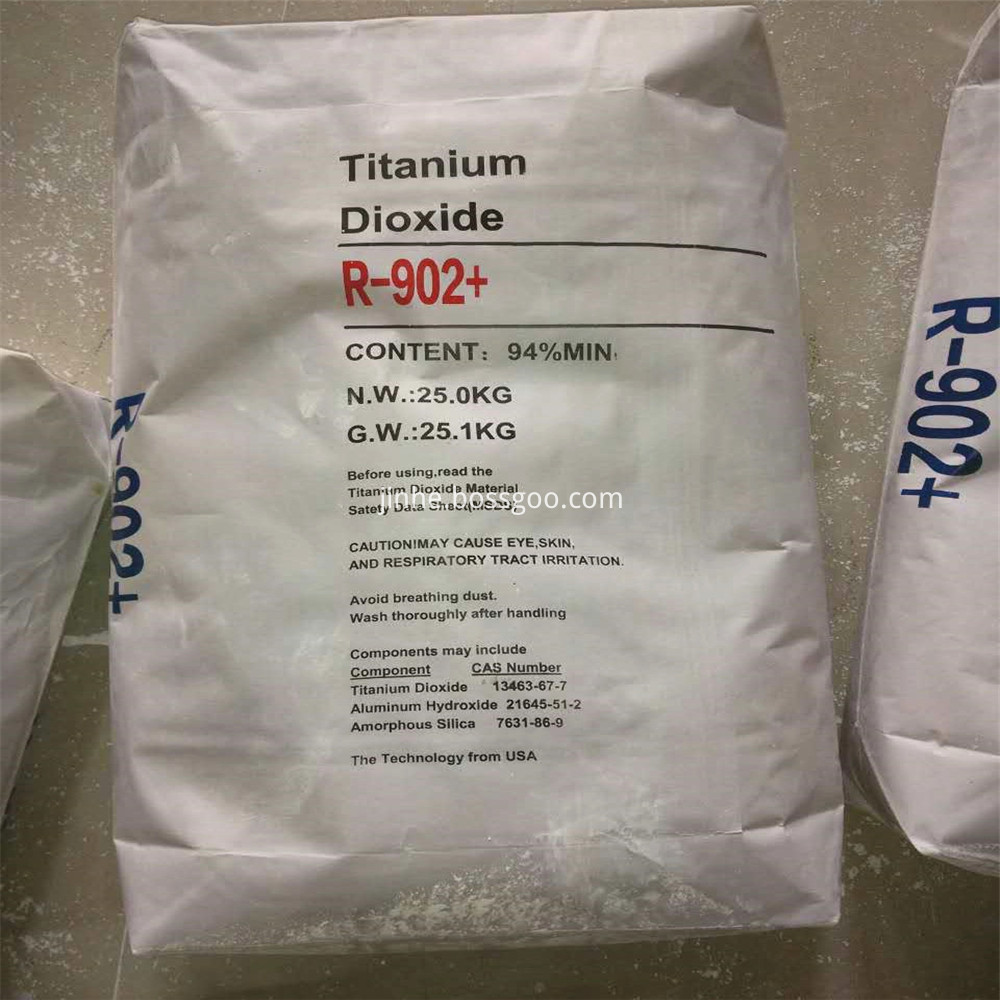 Storage Photos: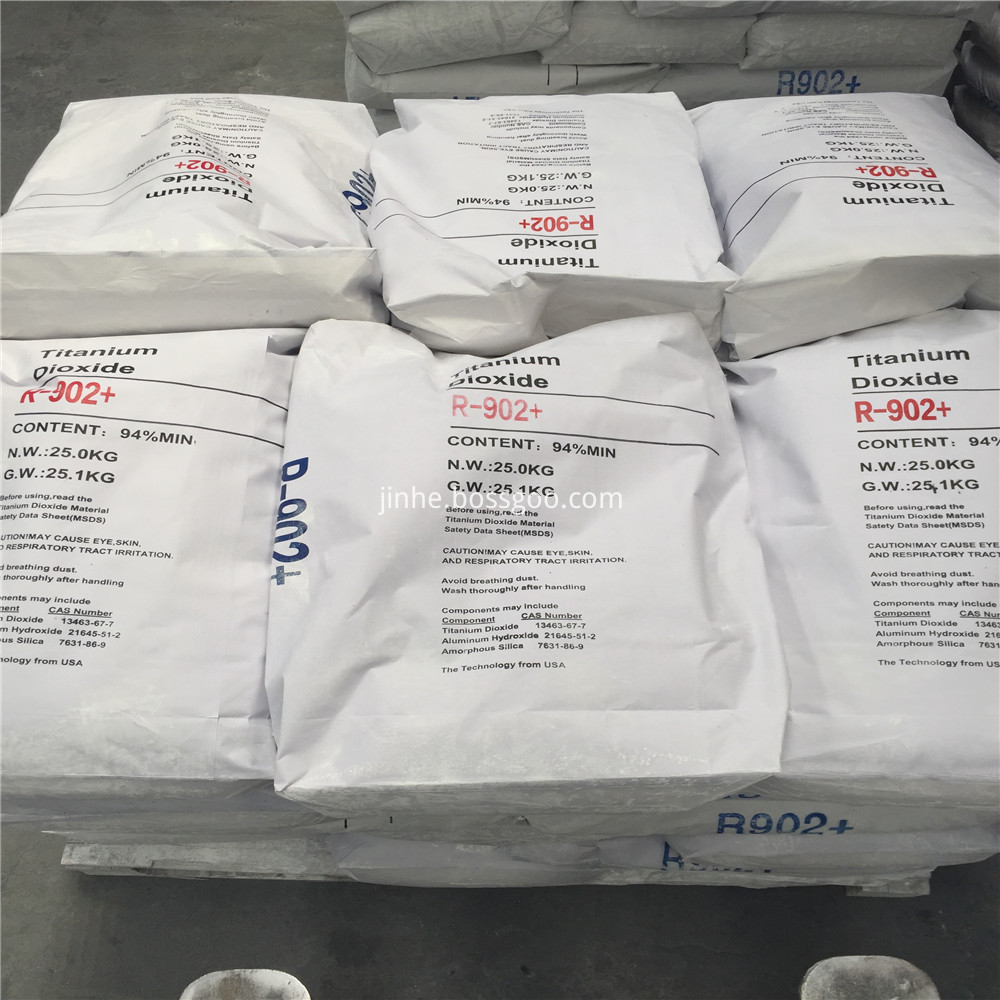 TiO2 Loading: