Product Description
Carbopol Carbomer 940 For Hand Sanitizer
Carbomer 940 is a cross-linked polyacrylate polymer used in personal care gels and creams as a high-efficient rheology modifier. It is capable of providing high viscosity, excellent thickening and suspending performance with low-dosage. Its short flow (non-drip) properties are ideal for applications such as clear gels, hydroalcoholic gels, creams. When neutralized by alkali it forms sparkling clear water or hydroalcoholic gels and creams.
Product parameters

Product Name:

Carbomer 940

CAS No.:

9007-16-3;9003-01-4;9007-17-4;76050-42-5;9062-04-8

Packing Size:

20kg


Features and Benefits
- Short flow properties
- High viscosity
- High suspending, thickening and stabilizing ability
- High clarity

Recommended Applications
- Hair styling gels
- Hydroalcoholic gels
- Moisturizing gels
- Bath gels
- Hand, body and face lotions
- Creams

Test Items

Specifications

Appearance

Incompact white powder

Viscosity of 0.2% water solution (20r/min, 25℃, mPa•S)

19,000~30,000

Viscosity of 0.5% water solution

(20r/min, 25℃, mPa•S)

40,000~55,000

Transmittance of 0.2% water solution

≧95

Transmittance of 0.5% water solution

(420nm, %)

≧95

Residual Benzene(%)

≦0.50

Residual Acrylic Acid(%)

≦0.25

Loss on drying(%)

≦2.0

Packing density(g/100ml)

21.0~27.0

Pb+As+Hg+Sb(ppm)

≦10

Formula Guidelines
- Typical recommended dosage at 0.2~1.0 wt %.
- To disperse Carbomer 940 completely, it should be slowly and carefully sprinkled to dispersion medium while the mix is stirred rapidly to avoid formation of lumps; extremely high shear rate mixer should be carefully employed to avoid viscosity loss.
- The ideal viscosity can be achieved at pH ranges of 5.0~10.0 when neutralized; In a hydoalcoholic system, a correct neutralizer must be chosen carefully based on the amount of alcohol to be gelled.
After neutralization, high-shear and lasting stirring should be avoided to keep stable thickening ability.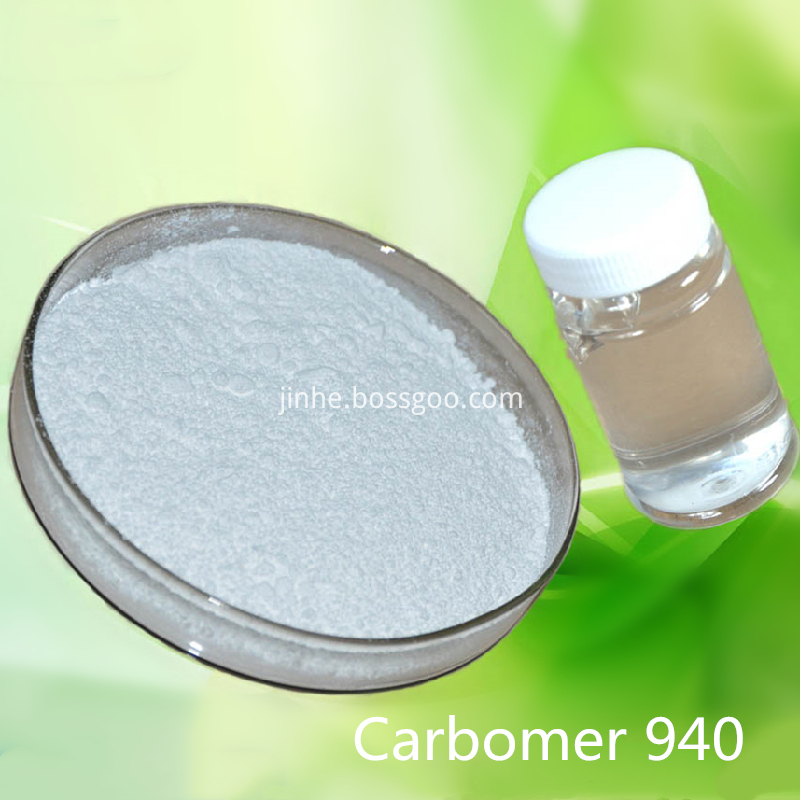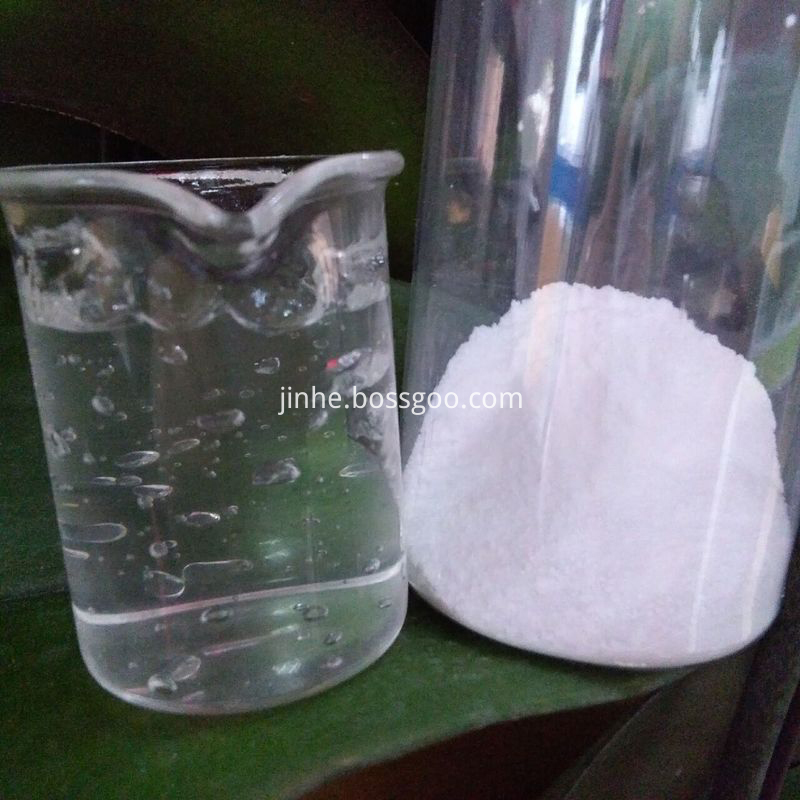 Except Carbomer, we can also supply SLES 70%, LABSA, Sodium Tripolyphosphate 94%,Sodium Hexametaphosphate 68%,Poly Aluminium Chloride, Polyacrylamide etc.