Product Description
CAS 64-19-7 Acetic Acid Glacial 99.85%

A common symbol for acetic acid is AcOH, where Ac is the pseudoelement symbol representing the acetyl group CH
3−C(=O)−; the conjugate base, acetate (CH3COO−), is thus represented as AcO−.(The Ac is not to be confused with the symbol for the element actinium; the context prevents confusion among organic chemists). To better reflect its structure, acetic acid is often written as CH
3–C(O)OH, CH
3−C(=O)OH, CH
3COOH, and CH
3CO
2H. In the context of acid-base reactions, the abbreviation HAc is sometimes used, where Ac in this case is a symbol for acetate (rather than acetyl). Acetate is the ion resulting from loss of H+ from acetic acid. The name acetate can also refer to a salt containing this anion, or an ester of acetic acid


Acetic acid
1. Synonyms : Glacial acetic acid
Molecular formula: CH3COOH
Appearance: colourless transparent liquid; Pungent odor,miscible with water,alcohol,ether and carbon tetrachloride; insoluble in carbon disulfide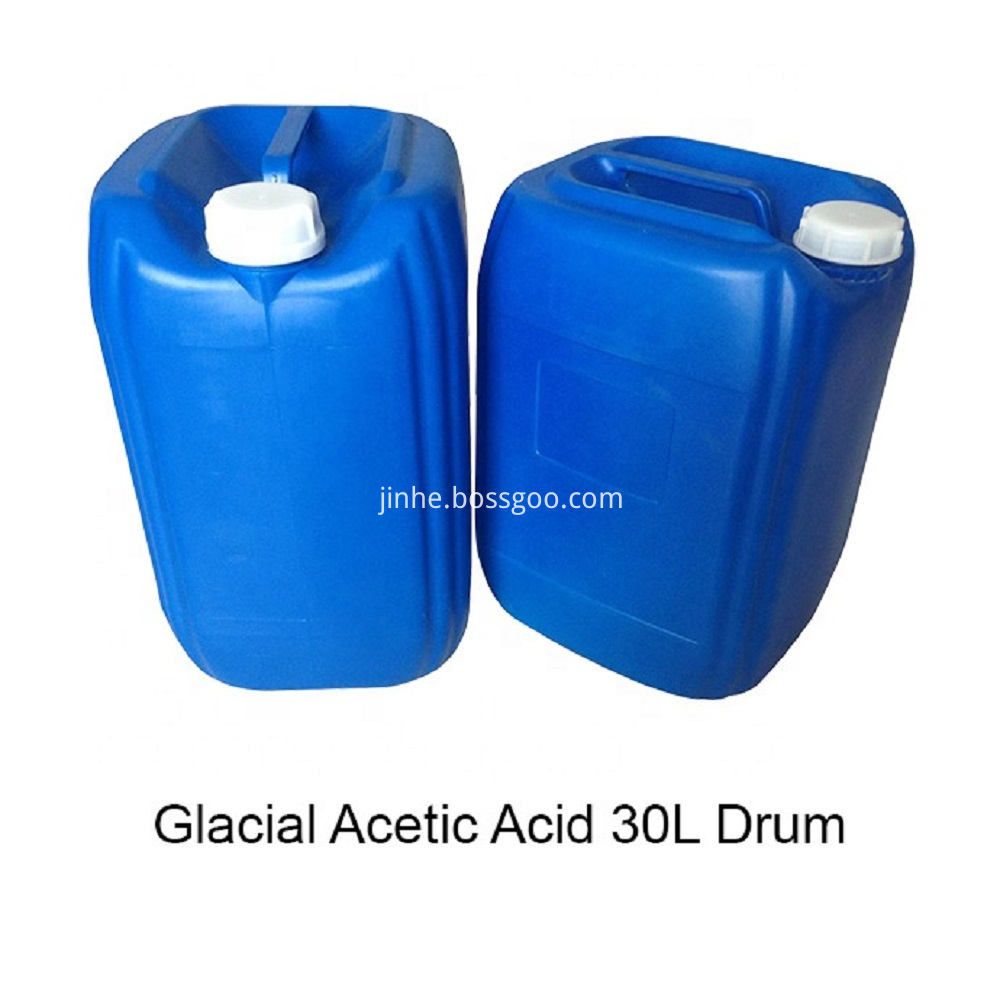 Hazard Class: 8
Density: 1.04928
Melting Point: 16.665±0.002
Boiling Point: 117.9
Viscosity: 1.22
Flash Point: 43
Refraction Index: 1.3715
Firing Point: 465
Explosion Rate: 4%-16%
2.1 Specification of Acetic Acid Technical Grade
Item

First grade

Second grade

Qualified grade

Appearance

Transparent liquid, no mechanical impurities suspended solids

Color(APHA),Pt-Co (max)

10

20

20

Acetic acid %(min)

99.8

99.0

98

Water %(max)

0.15

————

————

Formic acid %(max)

0.06

0.15

0.35

Acetaldehyde %(max)

0.05

0.05

0.10

Residue after evaporation%(max)

0.01

0.02

0.03

Fe %(max)

0.00004

0.002

0.004

Permanganate time, min(min)

30

5

————
2.2 Speficiation of Acetic Acid Good Grade
| | | | |
| --- | --- | --- | --- |
| Property | Value | Units | Test Method |
| Appearance | Clear | | Visual |
| Color(APHA),Pt-Co | 10 | Max | ASTM E302 |
| Acetic Acid | 99.8 | Min WT% | ASTM |
| Formic Acid | 0.05 | Max WT% | AWTM D3546 |
| Acetaldhyde | 0.05 | Max WT% | ASTM D2191 |
| Water | 0.15 | Max WT% | ASTM E302 |
| Residue after evaporation | 0.01 | Max WT% | ASTM |
| Iron | 1 | Max ppm | ASTM E394 |
| Pb | 0.5 | Max ppm | ASTM |
| Sulfates | 1 | Max ppm | ASTM |
| Chlorides | 1 | Max ppm | ASTM |
| Density(4oC-20oC) | 1.042-1.058 | g/cm3 | ASTM |
| Freezing Point | 16.3-16.6 | oC | ASTM E302 |
| Permanganate time | 2 | Hours | ASTM |
3..Packing: 25kgs/ drum,225kgs/ drum,1.1mt/IBC Drum.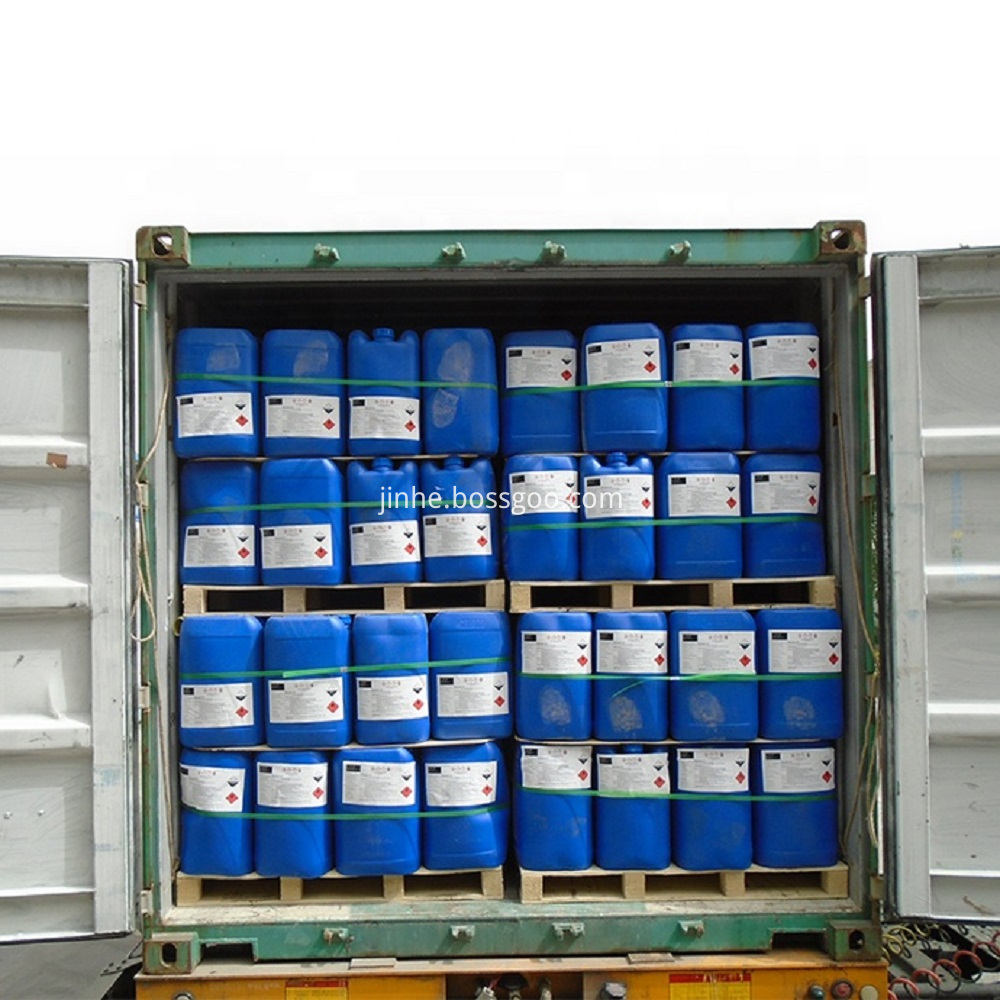 4.1 Usage of Acetic Acid Technical Grade: It is mainly used in manufacturing of vinyl acetate, acetic anhydride, diketen, acetate, ethyl cellulose and chloro acetic acid. It can also be used in the field of synthetic fiber,binding agent,pharmacy,fertilizer and dyeing raw material and in the field of plastic, rubber and printing as soluant.
4.2 Usage of Acetic Acid Food Grade: It is widely used in sour agent, fumette agent.also can make synthetic edible vinegar etc.
We are Pigment&Dye manufacturing enterprise since 1998, We often supply Titanium Dioxide, Iron oxide, Carbon Black to paint factory, rubber factory, brick factory as well as some distributors, through many years development, we also focus on ACID Manufacturing and Exporting, for example, Formic Acid, Acetic Acid Glacial, Oxalic Acid, Phosphoric Acid Food Grade, Citric Acid, Sodium Formate are by-product of Formic acid, pls contact me freely.