Product Description
Property:
EINECS No.: 215-185-5
Molecular weight: 40.0
White opaque solid, easy deliquescence. Solubility: soluble in water, ethanol, glycerin,insoluble in acetone.NAOH is widely used in metallurgy, petroleum, chemicals, textile,paper making, printing and dyeing, soap industry, pharmacy and food industry, metal
hard wares etc.
Raw material: white flake
Net Content: 99%
Hazard Class: 8
UN/NA: UN1823
Packing Group: II
Standard: GB 4348.1-2013
Shelf life: 2 Years.
Caustic soda
Product name: Caustic soda
Molecular formula: NaOH
CAS No.: 1310-73-2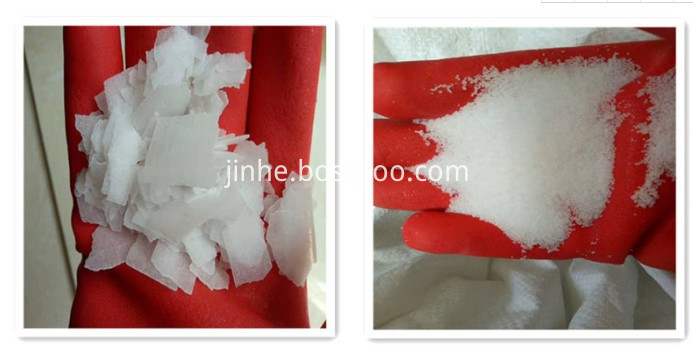 Specification:
Industrial grade GB209-2006
Usage:
The base is a basic chemical raw material widely used in papermaking, synthetic washing and textile industry such as soap, viscose, rayon and cotton, pesticides, dyes, rubber and chemicals. Industrial, oil drilling, oil industry that refines petroleum oils and tars, as well as defense industry, machinery industry, wood processing, metallurgical industry, pharmaceutical industry and urban construction. It is also used in the manufacture of chemicals, paper, soaps and detergents, rayon and cellophane, processing alumina made from bauxite, and also in mercerizing parts of textiles, water treatment, etc.
Package and Delivery:
Packing: 25kg net PP/PE, kraft paper compounded bag
Storage condition: Keep in a tightly closed container. Protect from physical damage. Store in a cool, dry, ventilated area away from sources of heat, moisture and incompatibilities. Always add the caustic to water while stirring; never the reverse. Containers of this material may be hazardous when empty since they retain product residues (dust, solids); observe all warnings and precautions listed for the product. Do not store with aluminum or magnesium. Do not mix with acids or organic materials.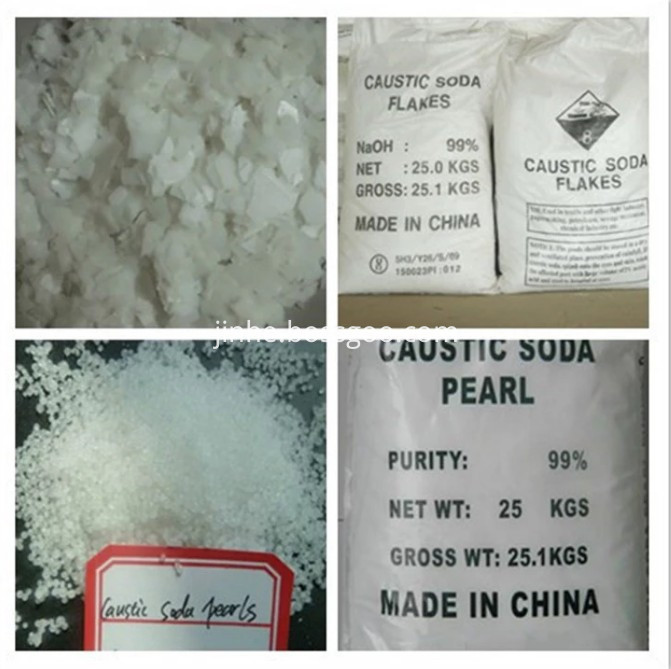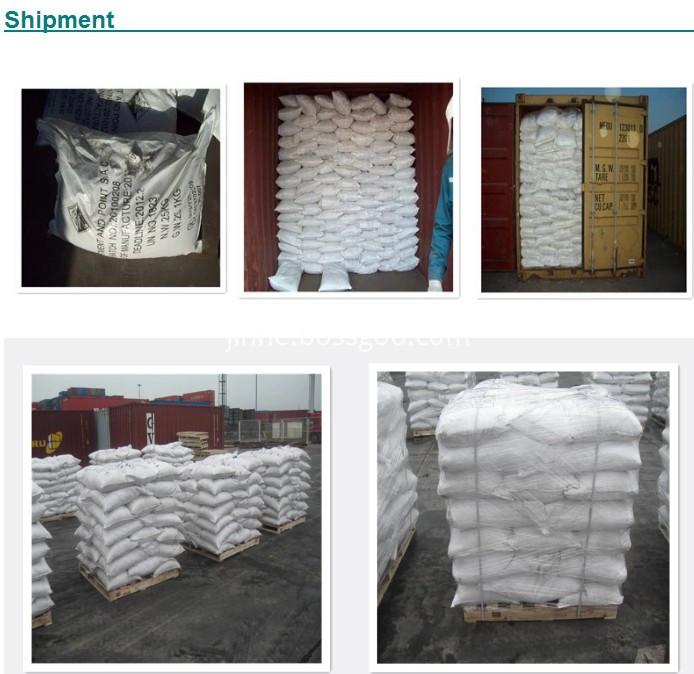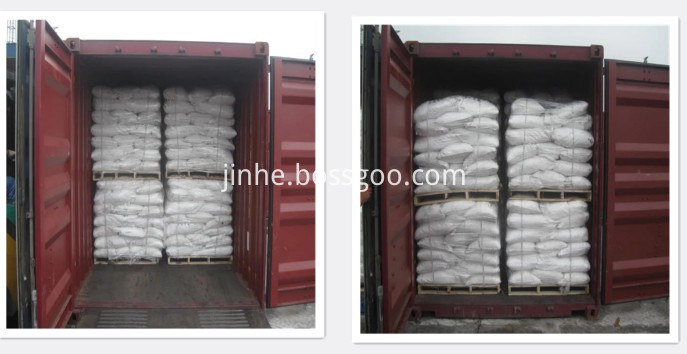 Factory&Warehouse:
WeYucheng Jinhe Industrial Co., Ltd is an international corporation, professionalsupplierchemicals.By the end of 2009, our productions have been exported to over 30 countries in the world, including Asia, Europe,North and South America and Africa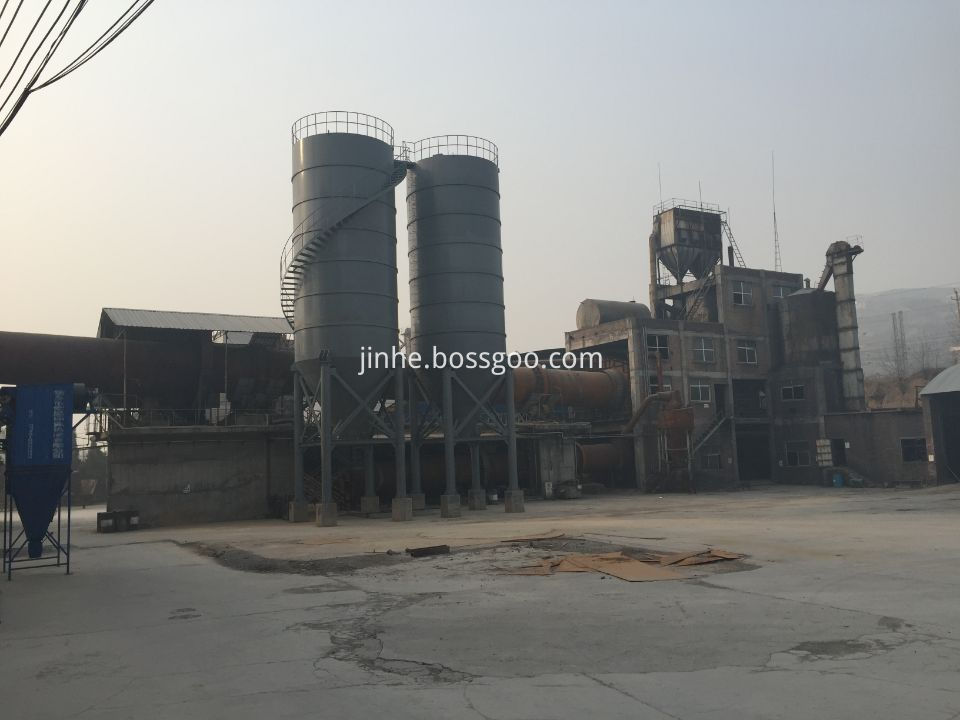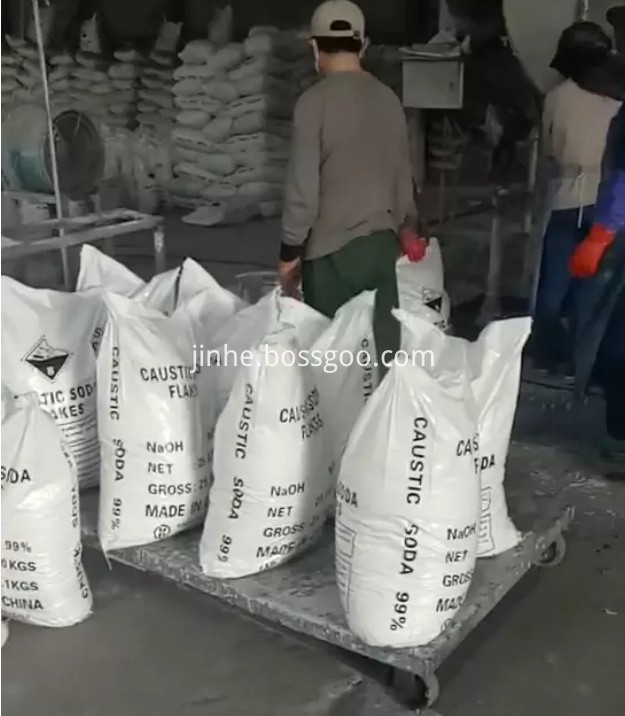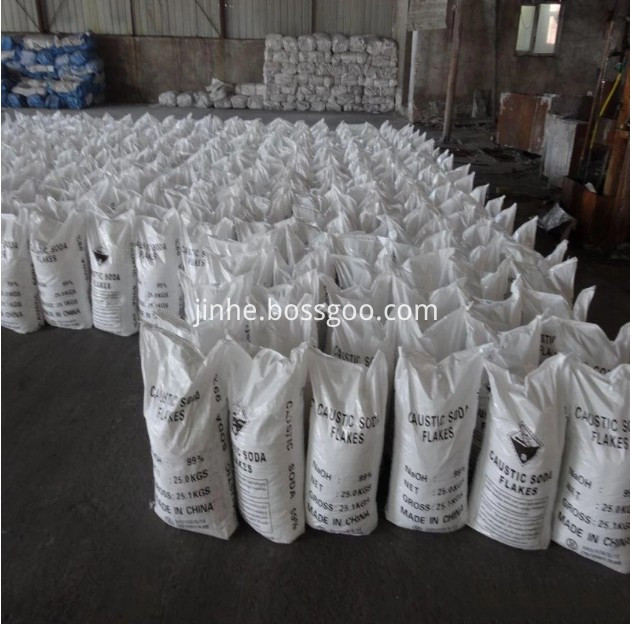 Except Caustic Soda Flakes or pearls ,We have advantage on other chemicals such as Hydrogen Peroxide, Sodium Hexametaphosphate, Sodium Tripolyphosphate, SLES 70%, LABSA, Titanium Dioxide, Iron Oxide, Carbon Black, Chrome Oxide Green etc.