Product Description
Detergent Raw Materials Usage Sles 70
Sodium laureth sulfate , an accepted contraction of sodium lauryl ether sulfate (SLES), is an anionic detergent and surfactant found in many personal care products (soaps, shampoos, toothpaste, etc.). SLES is an inexpensive and very effective foaming agent.SLES, sodium lauryl sulfate (SLS), ammonium lauryl sulfate (ALS), and sodium pareth sulfate are surfactants that are used in many cosmetic products for their cleaning and emulsifying properties. They behave similarly to soap. It is derived from palm kernel oil or coconut oil.
Its chemical formula is CH3(CH2)11(OCH2CH2)nOSO3Na. Sometimes the number represented by n is specified in the name, for example laureth-2 sulfate. The product is heterogeneous in the number of ethoxyl groups, where n is the mean. Laureth-3 sulfate is common in commercial products.
SLES is prepared by ethoxylation of dodecyl alcohol, which is produced industrially from palm kernel oil or coconut oil. The resulting ethoxylate is converted to a half ester of sulfuric acid, which is neutralized by conversion to the sodium salt.[1] The related surfactant sodium lauryl sulfate (also known as sodium dodecyl sulfate or SDS) is produced similarly, but without the ethoxylation step. SLS and ammonium lauryl sulfate (ALS) are commonly used alternatives to SLES in consumer products.
Other names:
Sodium lauryl ether sulfate Sodium laureth sulphate
CAS Number 9004-82-4
Abbreviations SLES
ChemSpider none
ECHA InfoCard 100.036.281
PubChem CID 23665884 (sodium 2-dodecoxyethyl sulfate)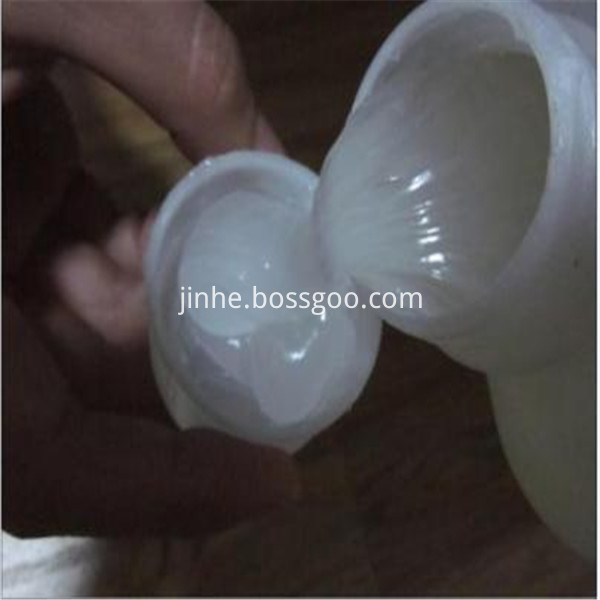 SLES is a kind of anionic surfactant with excellent performance.
It has good cleaning, emulsifying, wetting, densifying and foaming performance,with good solvency, wide compatibility, strong resistance to hard water, high biodegradation, and low irritation to skin and eye.
Technical data: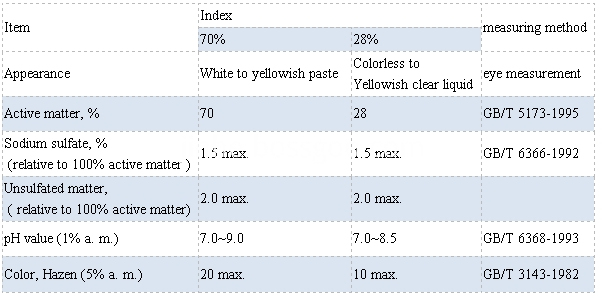 Application:
1.SLES(Sodium Laureth Sulphate) widely used in liquid detergent.; e.g. Shampoo, dishwashing detergent, bubble bath liquid, hand washing etc
2.If using SLES(Sodium Lauryl Ether Sulfate) to replace LABSA partially, phosphate can be saved or reduced, and general dosage of active matter may be reduced, in washing powder and detergent for heavy dirty
3.SLES(Sodium Lauryl Ether Sulphate) can be used as lubricant, dyeing agent, cleanser, foaming agent and degreasing agent.; e.g. printing and dyeing industry, petroleum and leather industry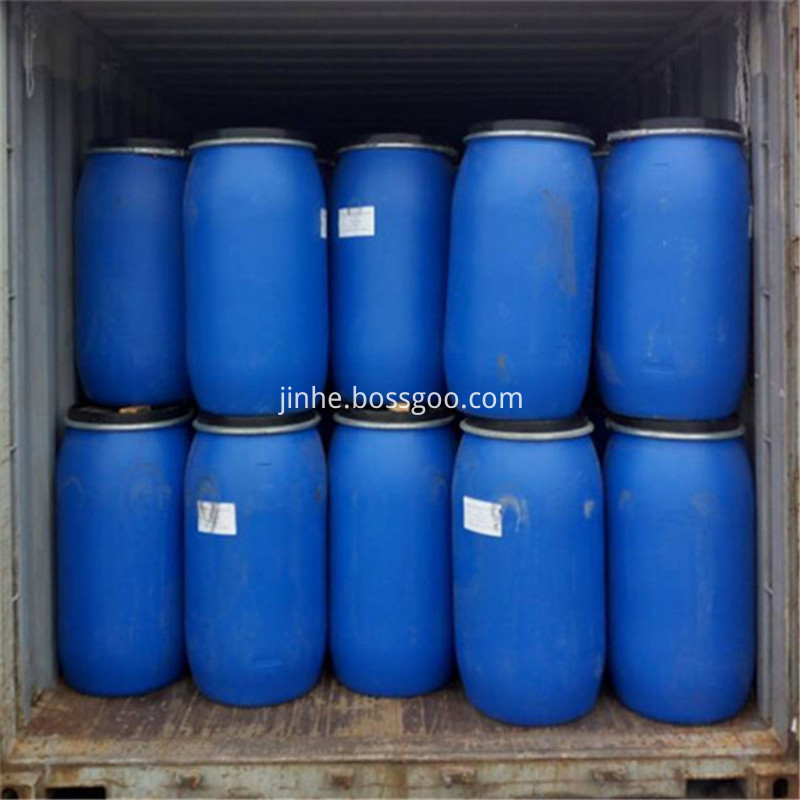 Packaging: 110kg /160kg/170kg/220kg (N.W.) per plastic drum.
| | | | |
| --- | --- | --- | --- |
| Packing | Quantity/FCL | N.W./FCL | G.W./FCL |
| 170Kgs/Plastic Drum | 114 Drums | 19.38MT | 20.178MT |
| 220Kgs/Plastic Drum | 80 Drums | 17.60MT | 18.400MT |
Storage: Store this product in dry and cool place, kept away from sunshine and rain.
Sample:
Sample avalable
Sample Time:5-7 days
The sample charge will be refund after comfirm order