Product Description
In Bulk 35kg Drum/250kg Drum 85% Formic Acid

Concentrated formic acid slowly decomposes to carbon monoxide and water, leading to pressure buildup in the containing vessel. For this reason, 98% formic acid is shipped in plastic bottles with self-venting caps.
The hazards of solutions of formic acid depend on the concentration. The following table lists the EU classification of formic acid solutions:
| | | |
| --- | --- | --- |
| Cencentration (weight percent) | Classification | R-Phrases |
| 2-10% | Irritant (Xi) | R36/38 |
| 10-90% | Corrosive (C) | R34 |
| >90% | Corrosive (C) | R35 |

Formic acid in 85% concentration is flammable, and diluted formic acid is on the U.S. Food and Drug Administration list of food additives. The principal danger from formic acid is from skin or eye contact with the concentrated liquid or vapors. The U.S. OSHA Permissible Exposure Level (PEL) of formic acid vapor in the work environment is 5 parts per million parts of air (ppm).



Formula:HCOOH
Description:One of the most powerful organic acids. It is a colourless liquid with pungent odour and strongly caustic.
Specification:
| | |
| --- | --- |
| Purity | 85% min |
| Chloride | 0.02% max |
| Sulfate radical | 0.005% max |
| Fe | 0.001% max |
| Residue after evaporation | 0.08% max |
Uses:Used as rubber coagulant;reducing agent in textile dyeing and printing industries;foodstuff preservatives and raw material in pharmaceutical industry.
Packing:In polyethylene containers of 25kg, 35kg, 250kg, 1200kg drum net each.
25kgs per drum and 25mts for 1*20'GP without pallet
35kgs per drum and 24.5mts for 1*20'GP without pallet
250kgs per drum and 20mts for 1*20'GP without pallet
IBC drum (1200kgs per drum) and 24mts for 1*20'GP without pallet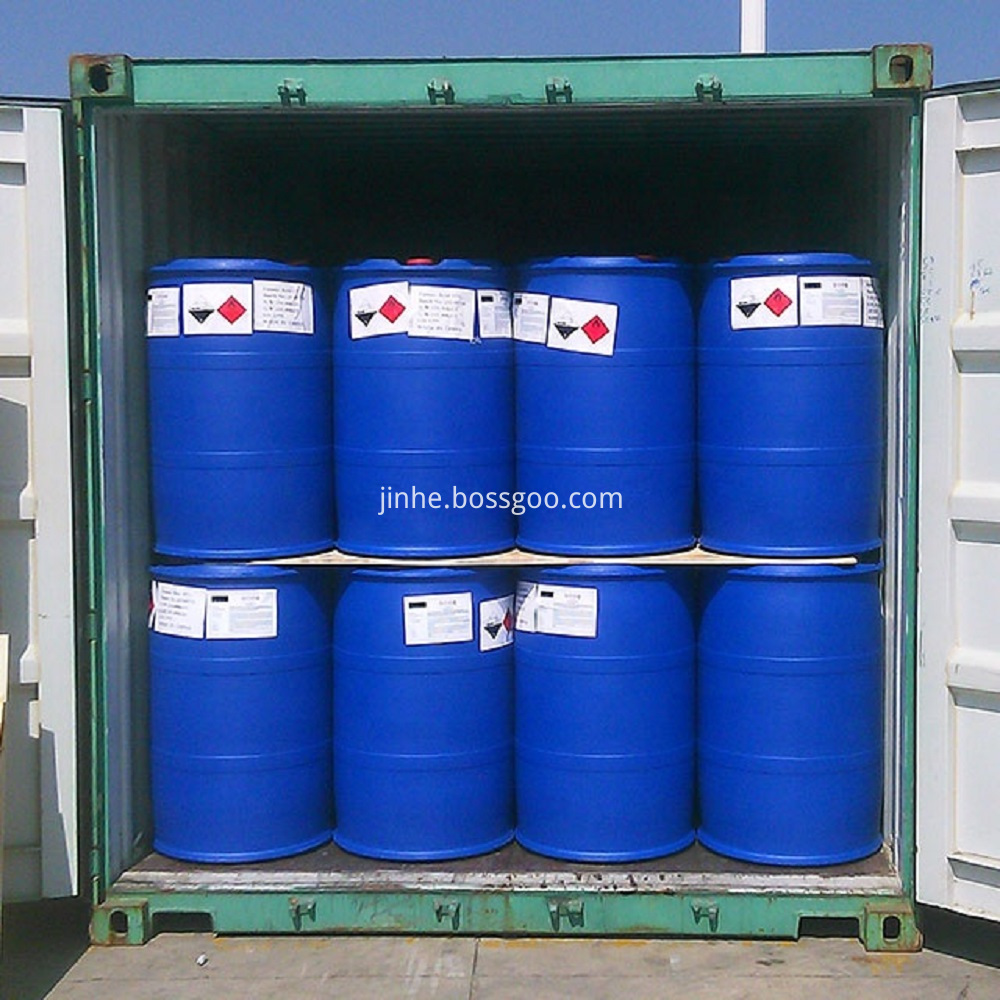 We are Pigment&Dye manufacturing enterprise since 1998, We often supply Titanium Dioxide, Iron oxide, Carbon Black to paint factory, rubber factory, brick factory as well as some distributors,
through many years development, we also focus on ACID Manufacturing and Exporting, for example, Formic Acid, Acetic Acid Glacial, Oxalic Acid, Phosphoric Acid Food Grade, Citric Acid, Sodium Formate are by-product of Formic acid
, pls contact me freely.