Product Description
Industrial Grade Oxalic Acid For Bleach
Applications:
1. In Metallurgy industry: As precipitating and separating function for Rare-earth metal.
2.In Light industry: Polishing for Marble, rust-remover, bleaching, dirt-remover, leather-processing, wood, and aluminium products etc.
3. In Dyeing and printing industry: As reducing agent for dyeing and printing industry, as bleaching agent for textile, substitute for Acetic acid, as coloring mordant for fast pigment dyestuff.
4..In organic synthetic: Used in 2133 resin, Urea-formaldehyde molding powder, Butadiene catalyst, etc.
5.In electron industry: Preparation of chemicals raw material for porcelain capacitor, preparation of electron equipment detergent.
6..In other aspects: As analysis reagent, raw material of chemicals.
Properties:
Oxalic Acid, also known as Ethanedioic acid, exists widely in plant derived food. At room temperature, Oxalic Acid is colorless transparent crystal, usually contains two molecules of crystallization water, when heated to 100.1 oC, it loses crystal water, and becomes Oxalic Acid (without water). It has hygroscopic property, easily soluble in water and ethanol, slightly soluble in ether, but insoluble in benzene and chloroform.
Oxalic acid is an organic compound with the formula H2C2O4 (also written as HOOCCOOH). It is a colorless crystalline solid that
forms a colorless solution in water. It is classified as a dicarboxylic acid. In terms of acid strength, it is much stronger than
acetic acid. Oxalic acid is a reducing agent and its conjugate base, known as oxalate (C2O42−), is a chelating agent for metal
cations. Typically, oxalic acid occurs as the dihydrate with the formula H2C2O4·2H2O. Excessive ingestion of oxalic acid or
prolonged skin contact can be dangerous.
White transparent crystal combining two crystal water, Melting Point: 101°C-102°C, Specific Gravity:1.653, easily sublimate at 100°C, easily dissolve in alcohol and water.Except Oxalic Acid,We can also supply Potassium Tetraoxalate Dihydrate,Potassium Tetra Oxalate as polish agents, Formic Acid,glacial acetic acid for tanning and textile industry.
Specification:
| | |
| --- | --- |
| Items | Specification |
| Content %≥ | 99.6 |
| Sulfate(as SO4) %≤ | 0.07 |
| ignition residue %≤ | 0.01 |
| Heavy Metals(as Pb)%≤ | 0.0005 |
| Chloride(as Cl) %≤ | 0.0005 |
| Fe(as Fe) %≤ | 0.0005 |
| Ca (as Ca) %≤ | 0.0005 |
Packaging:
In 25 kgs pp bag,or 25 kgs kraft bag or 1000 kgs jumbo bag.
Oxalic Acid 99.6%: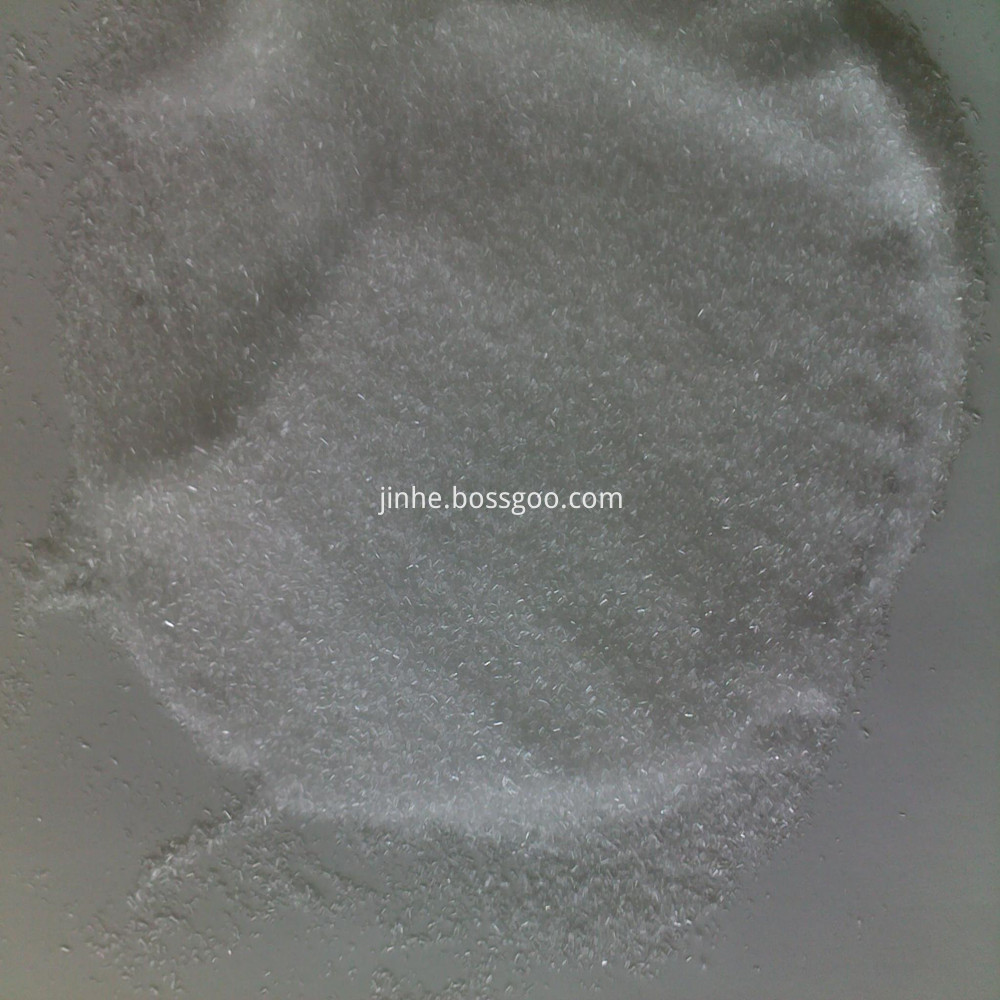 Oxalic Acid package: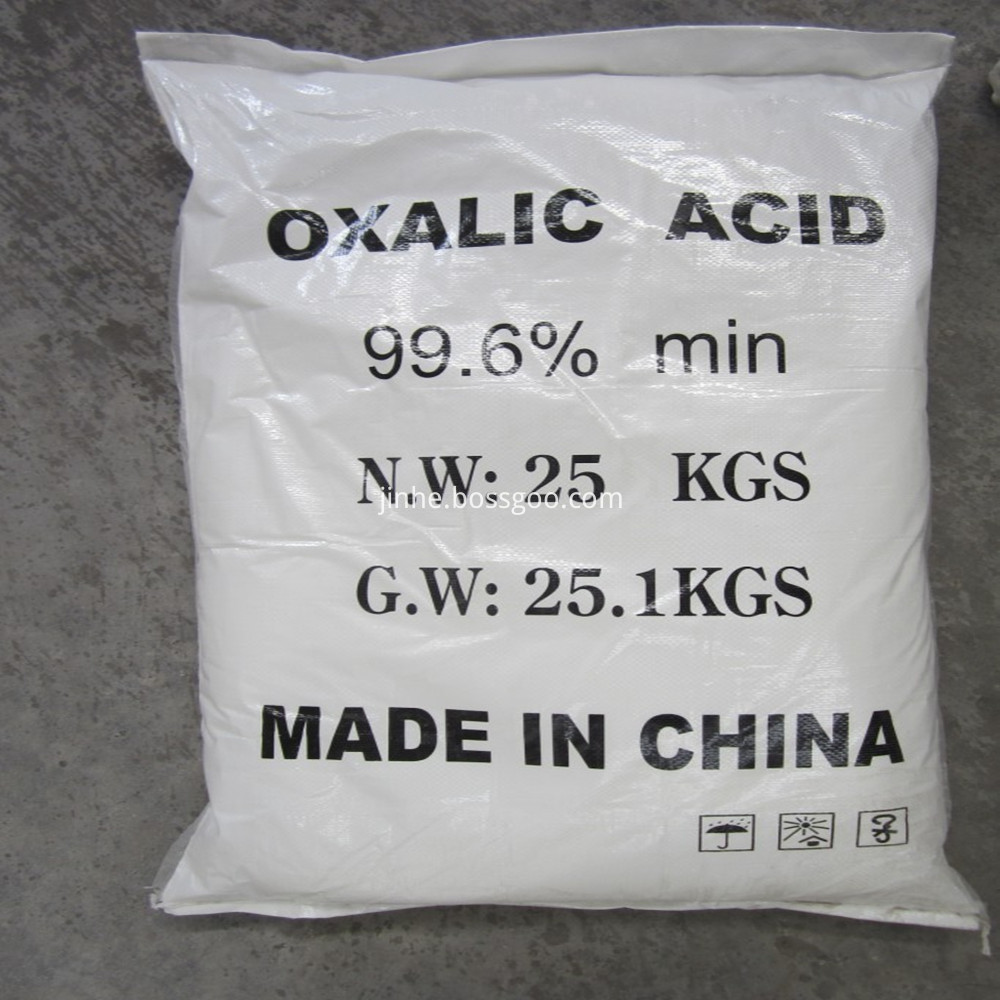 Oxalic Acid Storage: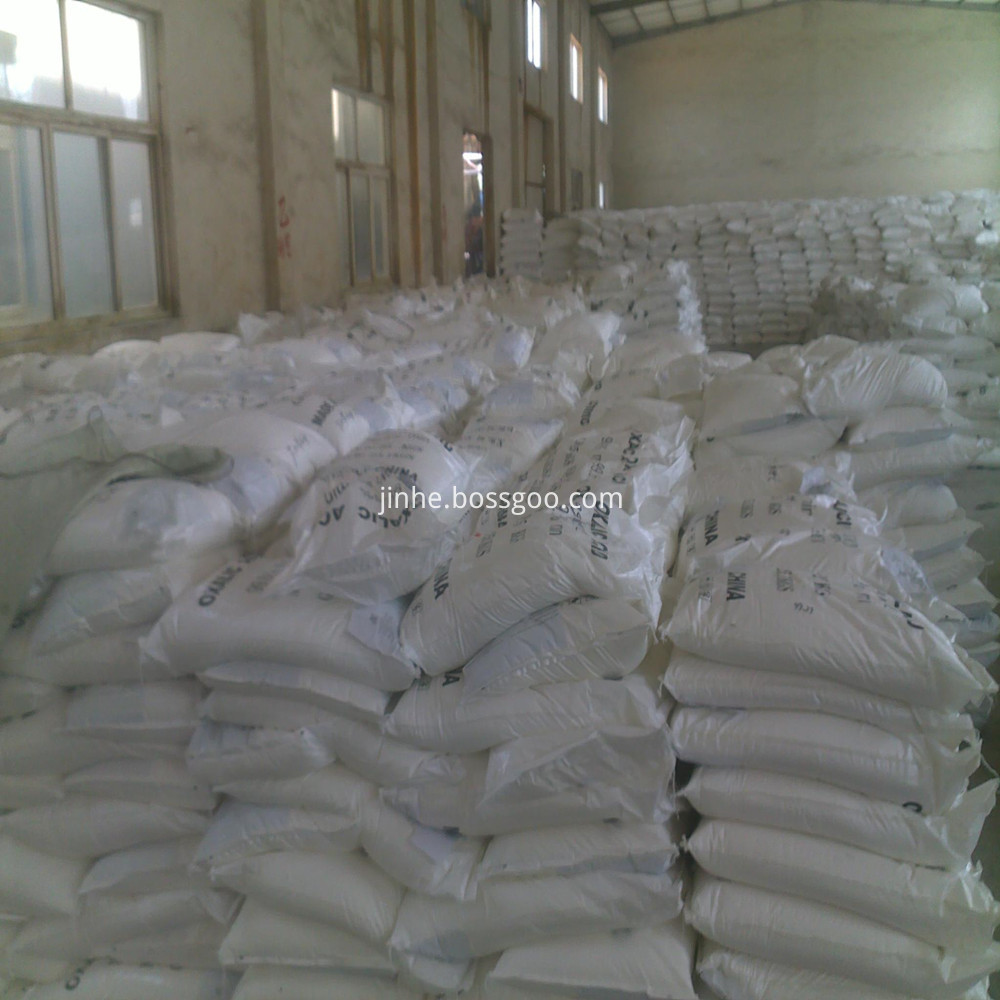 Oxalic Acid Loading: