Product Description
Iron Oxide Orange 960 For Concrete







Description:

CAS No: 1309-37-1

Molecular Formula: Fe2O3




Properties:




1) brilliantly colored powder. Eye-pleasing and durable.

2) Strong coloring power, excellent coverage.
3) Light permanency and weather ability.
4) 6 7 grade resistance to oxidation and light permeability



Specification
Products Name

Fe2O3

Fe3O4

Content

Tinting

Strength

Water

Soluble

Salt

Residue

On sieve

PH

Value

Oil

Absorption

ml/100g

Moisture and volatiles

at 105℃

Min %

Range

Max%

Max%

Range

Range

Max %

Yellow313

86

95~105

0.5

0.5

3.5~7

25~35

1.0

Yellow920

86

95~105

0.5

0.5

3.5~7

25~35

1.0

Red 101

95

95~105

0.5

0.5

5~7

15~25

1.0

Red 110

95

95~105

0.5

0.5

5~7

15~25

1.0

Red 120

95

95~105

0.5

0.5

5~7

15~25

1.0

Red 130

95

95~105

0.5

0.5

5~7

15~25

1.0

Red 190

95

95~105

0.5

0.5

5~7

15~25

1.0

Red 222

95

95~105

0.5

0.5

5~7

15~25

1.0

Green5605

-

95~105

1.0

1.5

Green 835

-

95~105

1.0

1.5

Blue

-

95~105

1.0

1.5

Black 780

95

95~105

0.5

0.5

5~8

15~25

1.0

Brown686

80

95~105

0.8

0.5

5~7

25~35

1.0

Brown600

80

95~105

0.8

0.5

5~7

25~35

1.0

Orange960

-

95~105

1.0

1.5
Application:
1) Pigment for Cosmetic
2) Used in many types of paints, including anti-rust paint, water-soluble indoor/outdoor paints and oil-based paints.
3) Used in paper industry, esp. rice paper.
4) Used for surface coloration of plastic epoxy floor, color for pitch.
5) Used as a more fade-resistant dye for plastics.
6) Used for dyeing construction materials, such as mosaic bricks, for concrete bricks, pavement, colorful tiles, roofing tiles and man-made marble. Colors for ceramic body.
7) Coloring Sugar-coat for medicine tablets.
Packing&Storage
In 25kg three layers pp woven bags. Keep it in cool, dry place.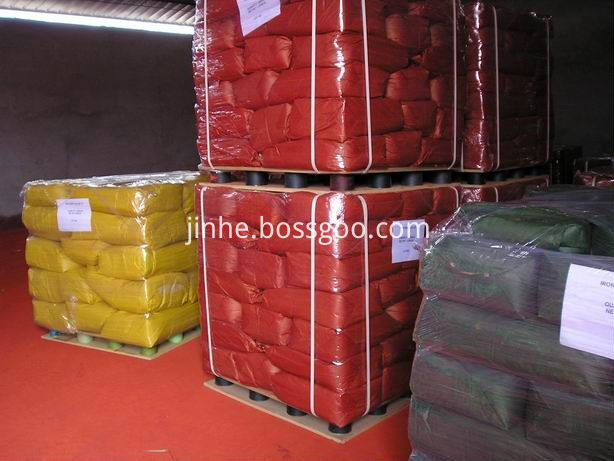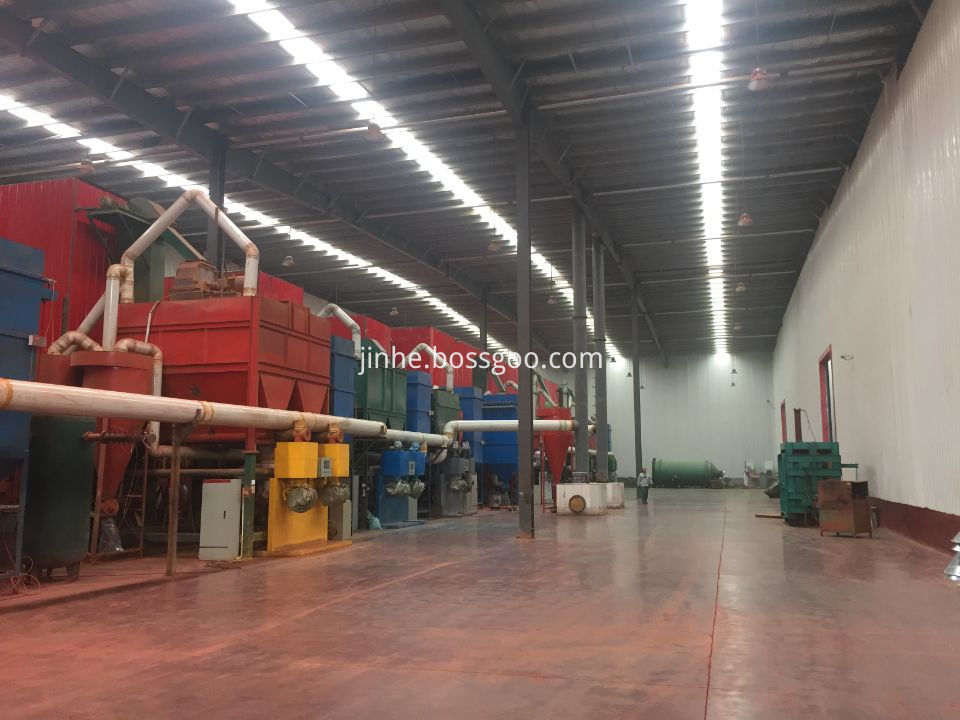 If you have any demands for pigment such as Iron Oxide ,Titanium Dioxide ,Carbon Black,Powder Pigment,Chromium Oxide Green Pigment,Chrome Oxide Yellow etc,welcome to inquiry us.