Product Description
Formic Acid 85 Used As Tanning Agent
Formic acid, is carboxylic acid, and has the chemical formula HCOOH. The chemical composition is HCOOH. It is an important intermediate in chemical synthesis and occurs naturally, most notably in some ants. The word "formic" comes from the Latin word for ant, formica, referring to its early isolation by the distillation of ant bodies. Esters, salts, and the anion derived from formic acid are called formates. Industrially, formic acid is produced from methanol.
Formic acid is a colorless liquid having a pungent, penetrating odorat room temperature, not unlike the related acetic acid. It is miscible with water and most polar organic solvents, and is somewhat soluble in hydrocarbons. In hydrocarbons and in the vapor phase, it consists of hydrogen-bonded dimers rather than individual molecules.Owing to its tendency to hydrogen-bond, gaseous formic acid does not obey the ideal gas law.Solid formic acid, which can exist in either of two polymorphs, consists of an effectively endless network of hydrogen-bonded formic acid molecules. Formic acid forms a low-boiling azeotrope with water (22.4%). Liquid formic acid tends to supercool.
Other names
Carbonous acid; Formylic acid; Hydrogen carboxylic acid; Hydroxy(oxo)methane; Metacarbonoic acid; Oxocarbinic acid; Oxomethanol
Formula: HCOOH
CAS NO.:64-18-6
Molecular weight: 46.03
Besides, we also supply Titanium Dioxide, Iron oxide,Carbon Black,Chrome Green,Petroleum Resin etc. for different industries,Pigment,Detergent,Plastic,Textile etc.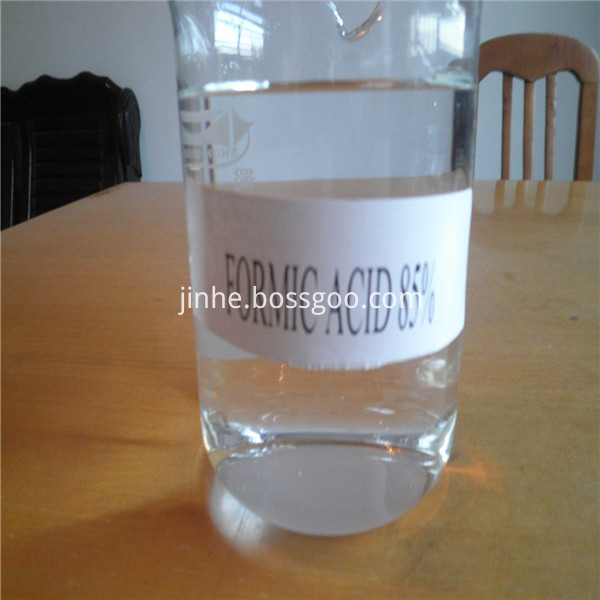 Specification:
| | |
| --- | --- |
| ITEM | INDEX |
| Purity | 85% min |
| Chloride (as Cl-) | 0.005 %max |
| Sulphate (SO4) | 0.002% max |
| Iron (as Fe2-) | 0.0005 %max |
| Residue after evaporation | 0.02% max |

Applications:
1) A solvent for polyamides and cellulose acetate
2) Intermediate used in dyestuffs, pharmaceuticals, pesticides, food additives
and rubber chemicals
3) An auxiliary in fur, leather and textile production
4) An additive for silage and feed
5) Intermediate used in industrial cleaning, paint stripping and pH control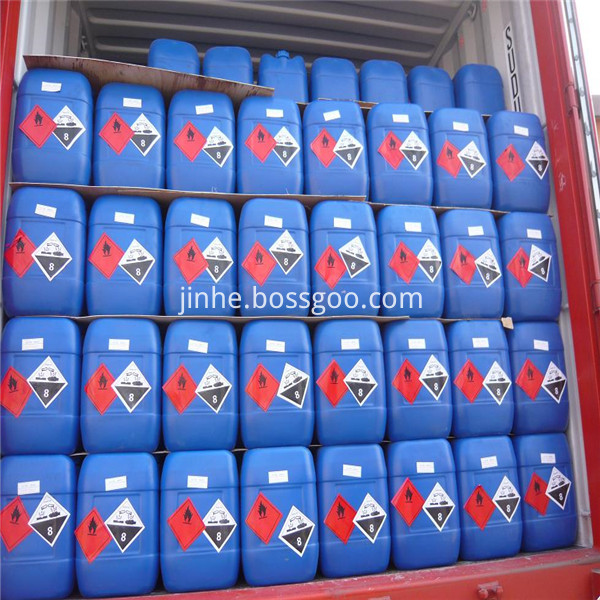 Package:by 35kgs/drum 26.5mt per 20'fcl by 1200kgs/ibc tan 24mt per 20'fcl