Product Description
The most useful source of chromium(III) sulfate are the Cr(III) wastes from the chromate oxidation of various organic compounds. Anthroquinone and quinone are produced on large scale by treatment of anthracene and phenol with chromic acid. A chromium(III) oxide coproduct is generated which is readily extracted into sulfuric acid. Evaporation of these acidic solutions affords the hydrate salt described above. The hydrated salts of chromium sulfate can also be produced, albeit impure, by extraction of various other chromium compounds, but these routes are not economically viable.. Extraction of chromite ore with sulfuric acid in the presence of some chromate gives solutions of chromium(III) sulfate contaminated with other metal ions. Similarly, dissolution of chrome alloys gives chromium sulfate together with ferrous sulfate.
Liquid Chrome Sulfate For High-Quality Leather Tanning
Product name: Basic chrome Sulphate; Chromic Sulfate, Chromium sulfate, basic, solid
Other name: Chromium sulfate, BASIC; Chromium hydroxide sulfate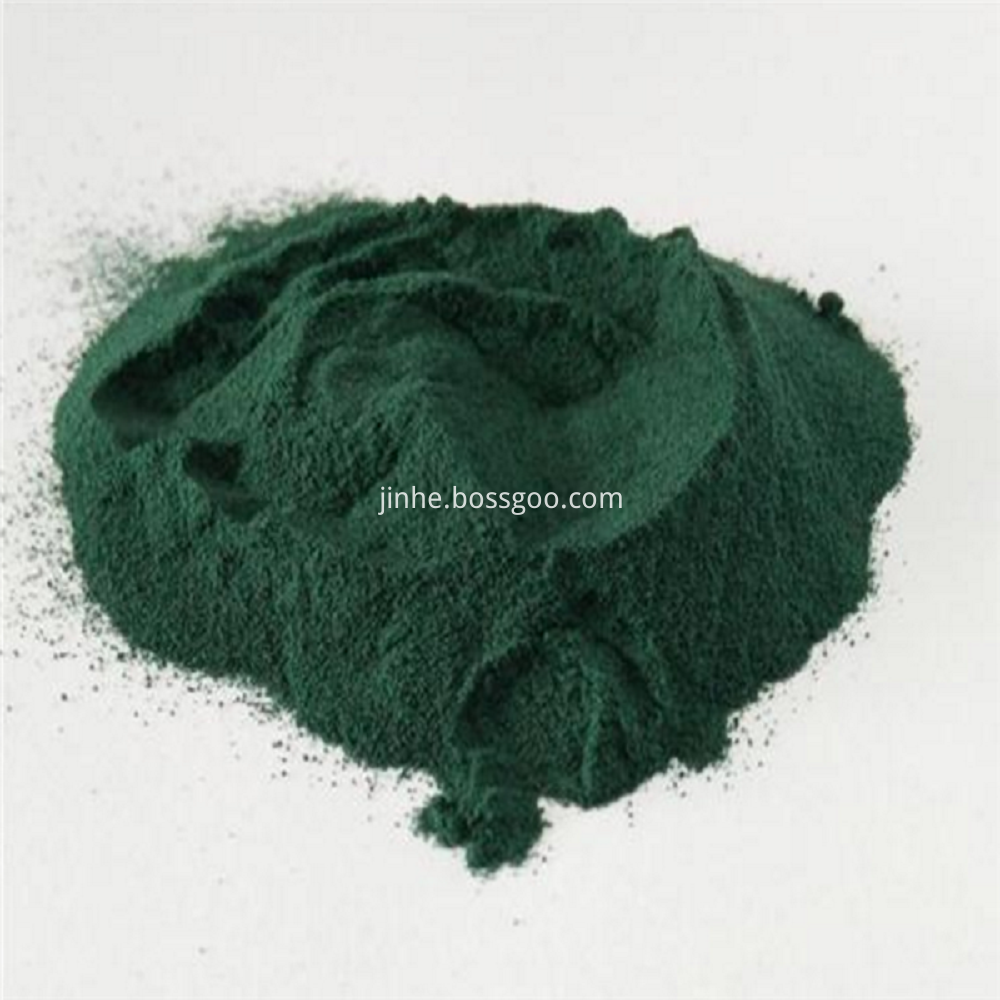 Molecular formula: 2Cr(OH)SO4
Molecular Weight: 165.06
H.S.Code: 3202900000
CAS NO.: 39380-78-4
Standard: HG/T 2678-95
Property: Basic chromium sulphate is available in bright green powder with high tanning properties. The product is dried with most sophisticated steam drum drier which does not allow material to be overheated. It is not toxic and has better solubility.
Specification:
| | |
| --- | --- |
| Cr2O3(%) | 24-26 |
| Basicity(%) | 32-34 |
| Fe(%) | 0.1 max |
| Water nsolubles(%) | 0.1 max |
Use: The main application is making chrome tanned leather, insolubilizing proteins and other organic substances.
Packing: 25kgs plastic woven bags
We are Jinhe Enterprise Co., Limited, Pigment&Dye manufacturing enterprise since 1998, We often supply Titanium Dioxide, Iron oxide, Carbon Black to paint factory, brick factory, rubber factory as well as some distributors or importers, through many years development, we also focus on Leather and textile Manufacturing and Exporting, for example, Basic Chrome Sulphate, Formic Acid, Acetic Acid Glacial, Oxalic Acid, Sodium Formate etc, pls contact me freely.