Product Description
Oxalic Acid Dihydrate For Textile
Properties:
Oxalic acid is mainly used as a reducing agent and a bleaching agent for the production of antibiotics and borneol drugs, as well as solvents for extracting rare metals, dye reducing agents, tanning agents and the like.
Oxalic acid can also be used in the production of cobalt-molybdenum-aluminum catalysts, in the cleaning of metals and marbles, and in the bleaching of textiles.
Oxalic Acid is used for metal surface cleaning and treatment, rare earth element extraction, textile printing and dyeing, leather processing, catalyst preparation, etc.
It is one of the simplest organic dibasic acids. The structure is simple HOOCCOOH. It is generally colorless and transparent crystal.Oxalic acid is a metabolite of organisms, widely distributed in plants, animals and fungi, and plays different functions in different living organisms.
White transparent crystal combining two crystal water, Melting Point: 101°C-102°C, Specific Gravity:1.653, easily sublimate at 100°C, easily dissolve in alcohol and water.Except Oxalic Acid,We can also supply Potassium Tetraoxalate Dihydrate,Potassium Tetra Oxalate as polish agents, Formic Acid,glacial acetic acid for tanning and textile industry.
Applications:
1. In Metallurgy industry: As precipitating and separating function for Rare-earth metal.
2.In Light industry: Polishing for Marble, rust-remover, bleaching, dirt-remover, leather-processing, wood, and aluminium products etc.
3. In Dyeing and printing industry: As reducing agent for dyeing and printing industry, as bleaching agent for textile, substitute for Acetic acid, as coloring mordant for fast pigment dyestuff.
4..In organic synthetic: Used in 2133 resin, Urea-formaldehyde molding powder, Butadiene catalyst, etc.
5.In electron industry: Preparation of chemicals raw material for porcelain capacitor, preparation of electron equipment detergent.
6..In other aspects: As analysis reagent, raw material of chemicals.
Specification:
| | |
| --- | --- |
| Items | Specification |
| Content %≥ | 99.6 |
| Sulfate(as SO4) %≤ | 0.07 |
| ignition residue %≤ | 0.01 |
| Heavy Metals(as Pb)%≤ | 0.0005 |
| Chloride(as Cl) %≤ | 0.0005 |
| Fe(as Fe) %≤ | 0.0005 |
| Ca (as Ca) %≤ | 0.0005 |
Packaging:
In 25 kgs pp bag,or 25 kgs kraft bag or 1000 kgs jumbo bag.
Oxalic Acid 99.6%: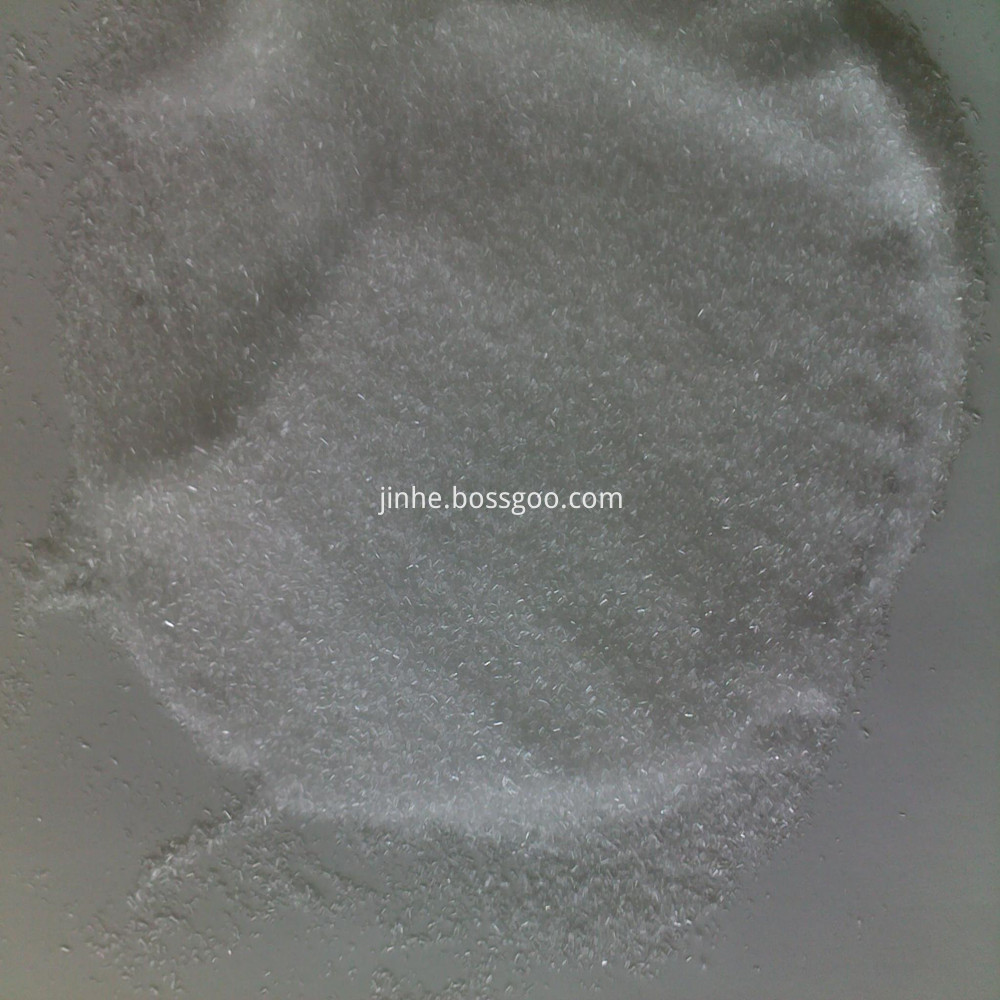 Oxalic Acid package: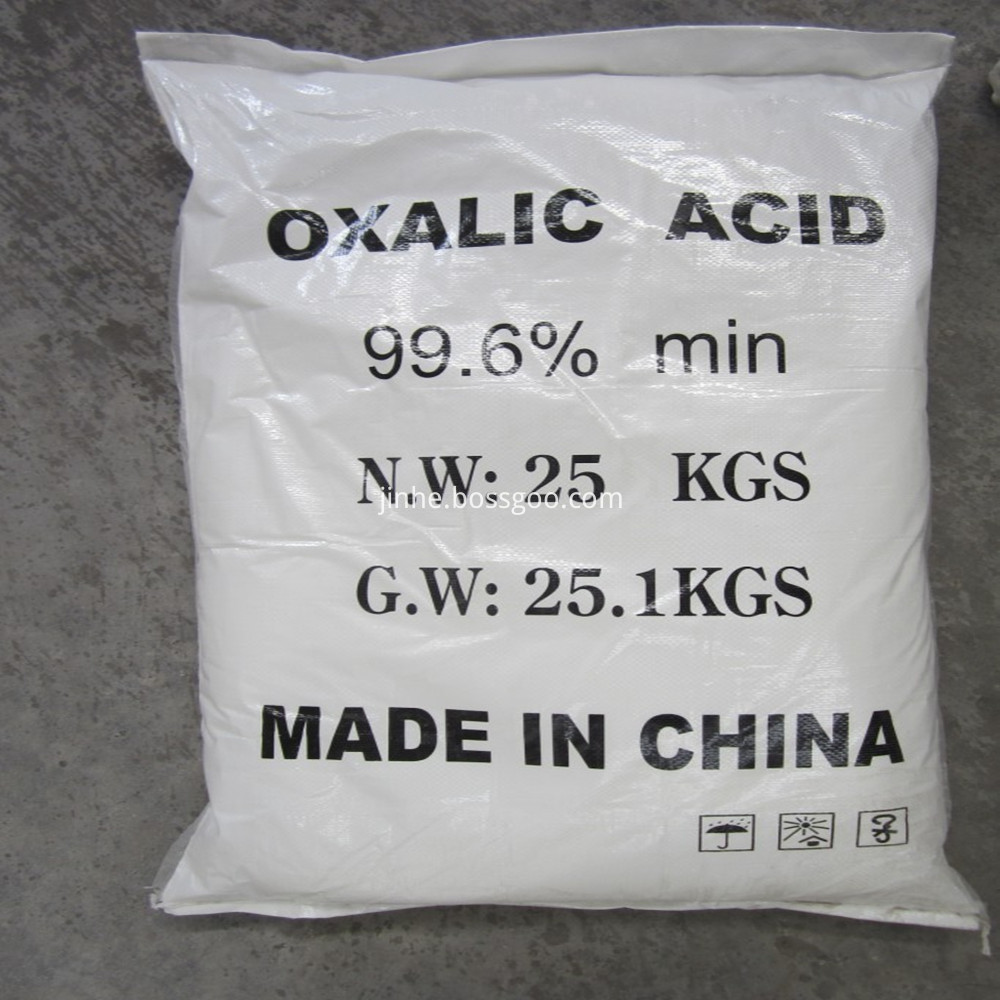 Oxalic Acid Loading: