Product Description
Paper Mill Sewage Roller Dried 30 Pac
PAC Feathures
Using PAC as flocculant, the speed of flocs forming and settling is quick. Flocs formed is easy to filter

Comparing to aluminium sulfate flocculant, the quality of water treated with PAC is better; the total cost reduced by 15%~30%, and the solubility is better.

It can be applied to water with broad pH range. The floc function valid in water of pH 5 to pH 9

Comparing to inorganic flocculants, PAC is suitable for water of broad temperature, and is functional in low temperature water. It reduces less basicity less, so less or no basifier needed.

There is fewer salts in water treated with PAC, this is good for high purity water purifying and ion-exchange treatment

The corrosivity of PAC is lower, easy to transfer, handle and operate.
English name :Poly Aluminium Chloride/PAC
Molecular formula: [AL2(OH)LnCL6-n]m
Appearance:yellow or white powder

CAS Code:1327-41-9

Standard:GB15892-2003

Hs Code: 2827320000
Synonyms: PAC; Aluminum chlorohydrate; Aluminum chlorhydroxide; Aluminum chloride, basic; Aluminum hydroxychloride; Poly Aluminum Chloride; Polyaluminum Chloride
Besides PAC, for water treatment industry,we also have Caustic soda, POLYSCRYLAMIDE,ALUMINIUM SULPHATE,SODIUM TYIPOLYPHOSPHATE and SODIUM HEXAMETAPHOSPHATE chemicals.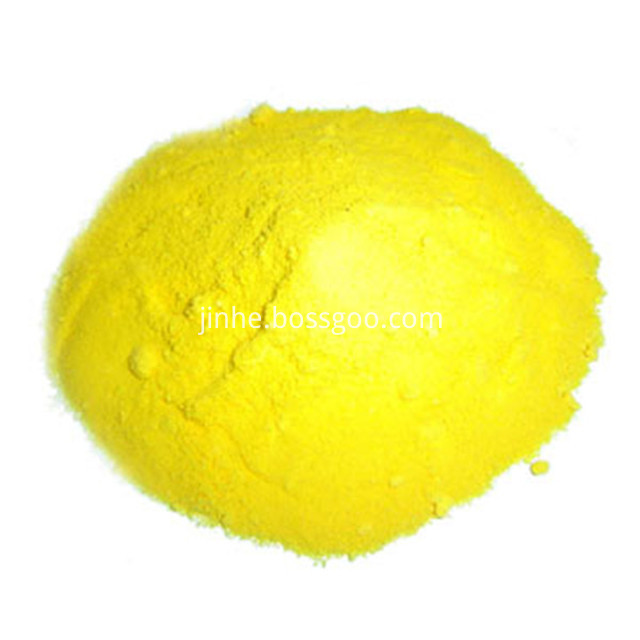 Specification:
Item Name

Standard

Poly Aluminium Chloride

Excellent

First grade

Second grade

Appearance

Light yellow

AL 2 O 3, ≥, %

30.0

29.0

27.0

Basicity,%

40-90

Water insoluble substance,%,≤

0.3

0.6

1.5

PH value(1% aqueous solution)

3.5-5.0

SO 2- ,%, ≤

9.8

Ammoniacal nitrogen,%, ≤

0.01

-

As,%, ≤

0.0002

-

Mn,%, ≤

0.0075

0.10

-

Cr 6+ ,%, ≤

0.0005

-

Hg,%, ≤

0.00001

-

Pb,%, ≤

0.001

-

Cd,%, ≤

0.0002

-

Note: The mass friction of such impurity as ammoniacal nitrogen,As,Pb,Cd,Hg, Cr 6+ are calculated by 10.0% AL 2 O 3.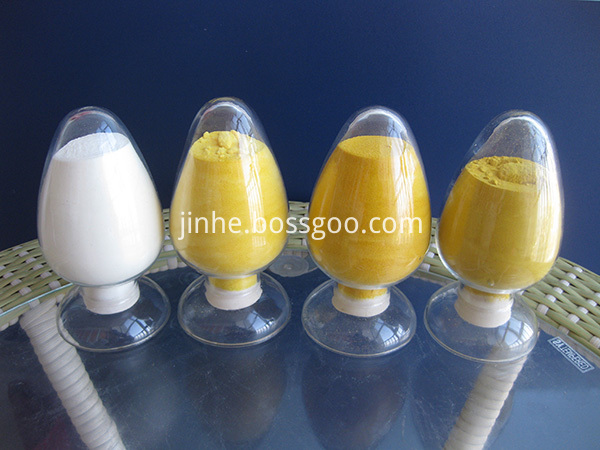 Use:industry water treatment,waste water treatment, treatment of drinking water,cement setting,paper sizing,mold casting,fabric wrinkle resist.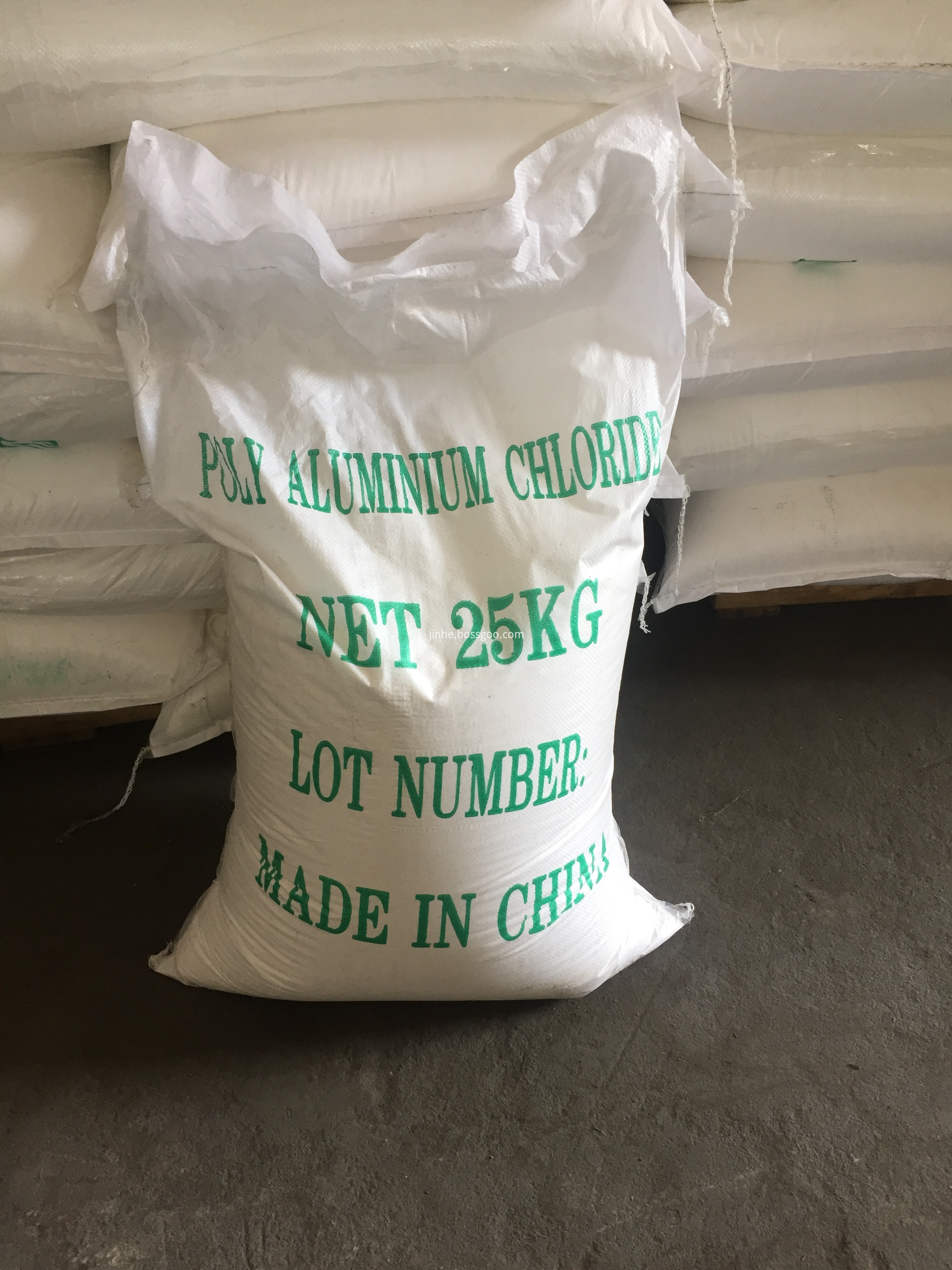 Package:by 25kgs/pp bag