Product Description
Phosphoric Acid 85% Used As Colas
Phosphoric acid is a weak acid with the chemical formula H3PO4. Orthophosphoric acid refers to phosphoric acid, which is the IUPAC name for this compound. The prefix ortho- is used to distinguish the acid from related phosphoric acids, called polyphosphoric acids. Orthophosphoric acid is a non-toxic acid, is a solid at room temperature and pressure.
The most common source of phosphoric acid is an 85% aqueous solution; such solutions are colourless, odourless, and non-volatile. The 85% solution is a syrupy liquid, but still pourable. Although phosphoric acid does not meet the strict definition of a strong acid, the 85% solution can still severely irritate the skin and damage the eyes.
Besides, for Acid, we also have Formic Acid,Oxalic Acid,Acetic Acid Glacial. For Pigment, we have Titanium dioxide, Iron oxide, Carbon black etc. Welcome to your enquiry!!
Phosphoric Acid 85%
CAS No.: 7664-38-2
Molecular Formula: H3PO4
Molecular Weight: 98
Chemical Analysis:
Matters Easy to be Oxidized(as H3PO3)
Application:
· Phosphoric Acidused in removing dust from the metal surfaces.

· Used as rust converter by bringing it in direct contact with a rusted iron, or steel tools and other surfaces that are rusted.

· It is helpful in cleaning the mineral deposits, cement nous smears and hard water stains.

· Used to acidify the foods and beverages such as colas.

· Phosphoric Acid is an important ingredient in over the counter medications to combat nausea.

· Phosphoric Acid is mixed with zinc powder and forms zinc phosphate, and it is useful in temporary dental cement. In orthodontics, zinc is used as an etching solution to help clean and roughen the surface of teeth.




· Used as reaction fertilizer in the soil around a granule acidification is generated that improves the utilization of phosphorus applied and available in the rhizosphere. Due to its nitrogen content (present as ammonia), it is good for crops that require these nutrients in its initial phase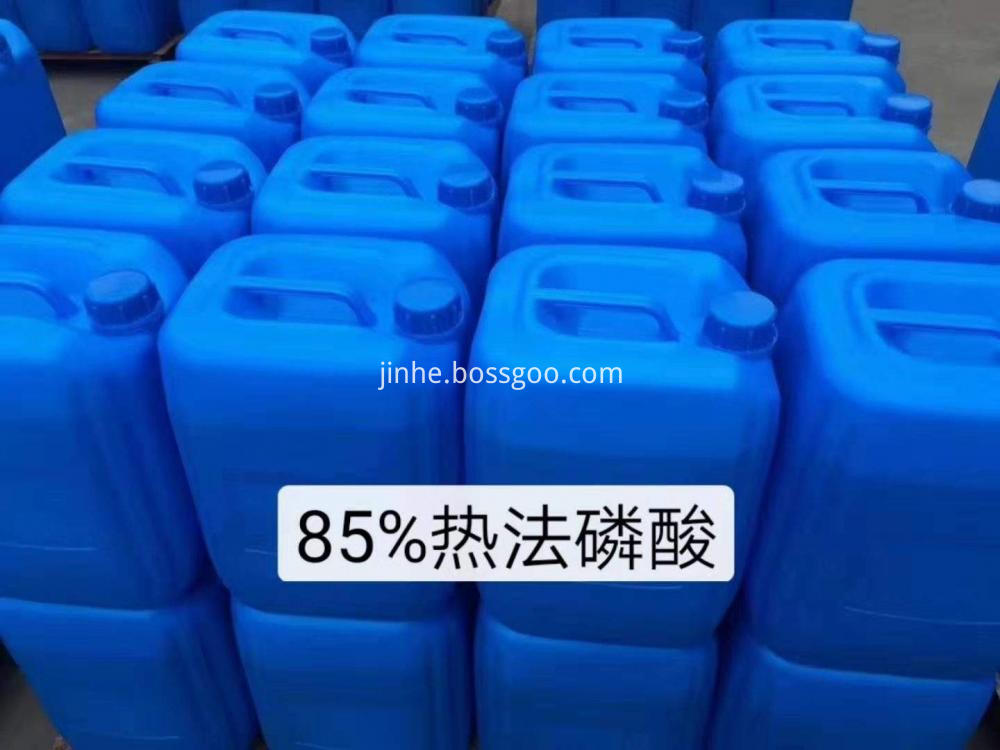 Package:by 35kgs/drum 26.6mt per 20'fcl by 1650kgs/drum 26.4mt per 20'fcl