Product Description
Pigment Iron Oxide Orange 960
Orange powder
CAS No: 1332-27-2
Molecular Formula: Fe3O4
Iron oxide black 318/330/722/740/750/780
Iron oxide red 101/110/120/130/140/160/180/190/230
Iron oxide yellow 311/313/586/810/920/3920
Iron oxide brown 600/610/630/663/686
Iron oxide green 835/5605
Iron oxide orange 960/2040
Iron oxide blue 401
Micro iron oxide
Transparent iron oxide
Carbon Black N220/N330/N550/N660
Titanium Dioxide Rutile/ Titanium Dioxide Anatase
Character:
Iron Oxide has excellent physical and chemical properties. It is a non-toxic environment-friendly pigment with strong covering power, high tinting strength, soft color, stable performance, alkali-resistant ability, a certain degree of stability towards weak acid and dilute acid and high performance in light resistance and weather fastness. It is insoluble in water and has excellent anti-rust and UV protection functions.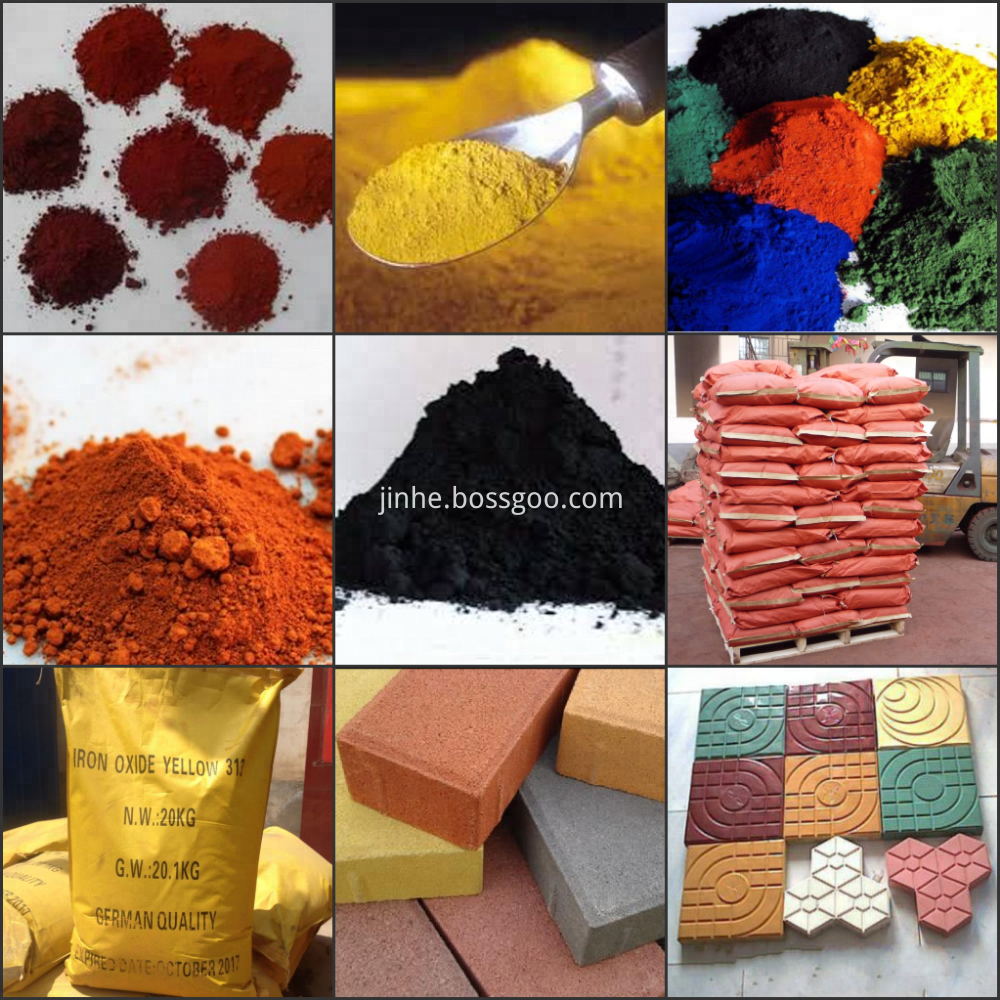 Specification: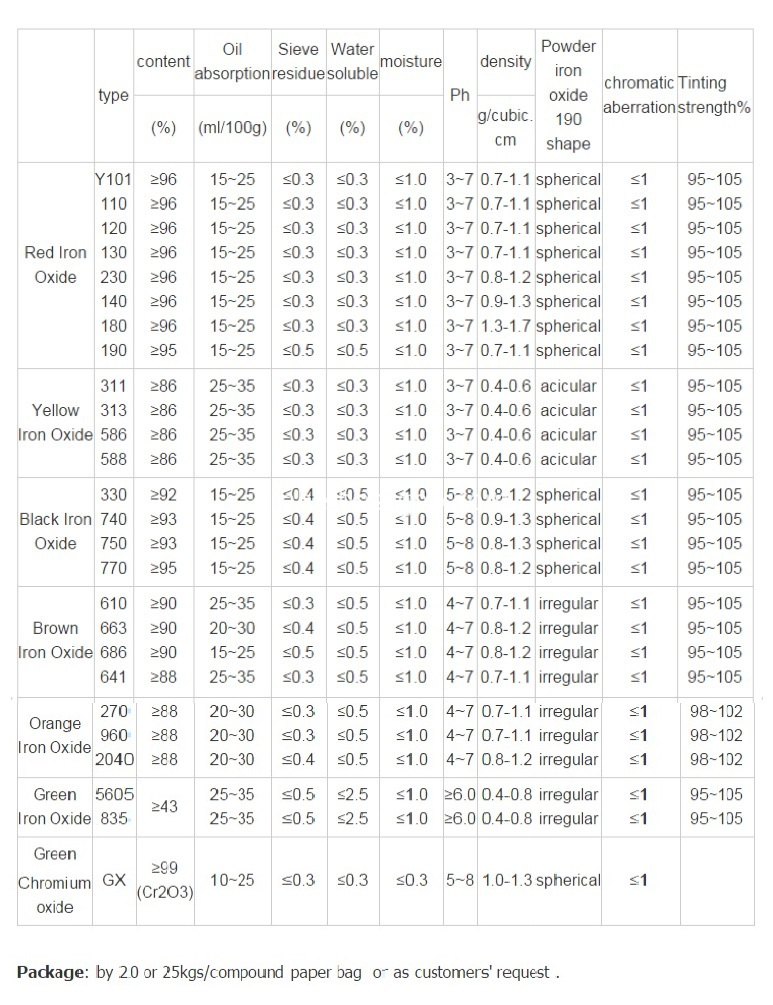 Application:
iron oxide pigment for construction
Iron Oxide Pigment for Coating And Paint
Iron oxide pigment for rubber,plastic and leather
Easy-disperse & micro-sized iron oxide pigment
Iron oxide pigment for ceramics
Iron oxide pigment for Food Stuff,Medicine and Cosmetic etc.

It is widely used for the coloring of paint, rubber, plastics, building materials, ceramics and enamels, precision metal instruments, optical glass, stationery, leather, magnetic alloys and high-grade alloy steel.