Product Description
Plasticizer Dop 99.5% For Pvc Plastic Film
DOP Plasticizers or dispersants are additives that decrease the plasticity or decrease the viscosity of a material. These are the substances which are added in order to alter their physical properties. These are either liquids with low volatility or solids. They decrease the attraction between polymer chains to make them more flexible. Over the last 60 years more than 30,000 different substances have been evaluated for their plasticizing properties. Of these, only a small number – approximately 50 – are today in commercial use. The dominant applications are for plastics, especially polyvinyl chloride (PVC). The properties of other materials may also be modified when blended with plasticizers including concrete, clays, and related products. According to 2014 data, the total global market for plasticizers was 8.4 million metric tonnes including 1.3 million metric tonnes in Europe.
Besides, we also supply Titanium Dioxide, Iron oxide,Carbon Black,Chrome Green,Petroleum Resin etc. for different industries,Pigment,Detergent,Plastic,Textile etc.

1. Properties:
DOP is colorless transparent liquid,water-insoluble, soluble in most organic solvent and hydrocarbon.It has favorable compatibility with most industrial resin and partial compatibility with cellulose acetate and polyvinyl acetate.
2. Specification:
| | |
| --- | --- |
| Item | Index |
| Ester % | 99.5 |
| Density Sg D30md | 0.985 |
| Color (Pt-Co) | 18 |
| Acid Value KOH mg/g | 0.01 |
| Volume Resistivity Ω.cm | 1.0 |
| Loss on heat (125℃ 3hr) | 0.2 |
| Flash Point ℃ | 197 |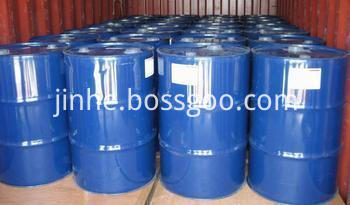 3.Application:
Dioctyl Phthalate/ DOP is the most popular plasticizer,It can be used in the processing of various kinds of soft PVC products, vinyl chloride copolymer andthe resin of the fiber, such as film,sheet plate, artificial leather, cable, molded plastic and so on. It also has a good softening effect in a variety of synthetic rubber.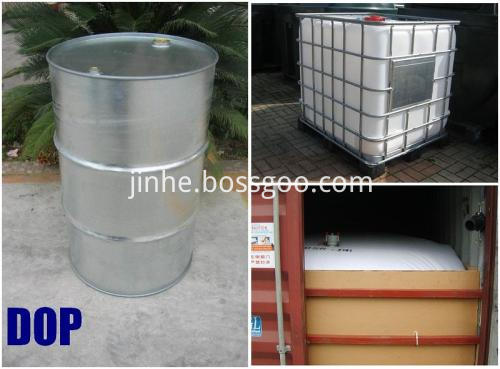 4.Packing : 200kg Iron Drum. ( 16MTS/1*20FCL)