Product Description
Ruber Additive Hydrocarbon Resin C5
Description:
C5/C9 Copolymerized Hydrocarbon Resin is a thermoplastic hydrocarbon petroleum resin,refined by C5, C9 fraction of petroleum by-product of decomposition with processing pre-treatment, polymerization and distillation. It is not a high polymer, but low polymer with the molecular weight range of 300-3000.C5/C9 has advantages both of C5 and C9 petroleum resin: low acid value, good miscibility, waterproof, ethanol resistance and chemical resistance and other characteristics of acid resistance, chemical stability in acid-bases,adjustment in viscosity, good thermal stability, weather resistance and light aging resistance because of non-polar groups in its structure. C5/C9 has good solubility in organic solvents especially in oil solvent, as well as good compatibility with other resins. It also has brittle, increasing viscosity, cohesiveness and plasticity. Generally, it is not used alone, but used as accelerant , regulator and modifier together with other resins.
Petroleum Resin is a low molecular weight, amber color thermoplastic hydrocarbon resin produced from aromatic petroleum-derived monomers .It is characterized by low molecular weight distribution parameters and by high level compatibility ,by excellent resistant to acid, alkali and moisture. With good balance of flex, tear, tack and adhesion properties in polymer base, this resin is widely used in industrial paints.
It could be Soluble in coal tars, esters, turpentine oil; insoluble in alcoholic solvents; partially soluble in petroleum solvents, soluble well in plant oils, with the advantages of stable color, resistant to yellowing, good heat resistant and adhesion.
It is Mainly used in paint industry, such as petroleum resin emulsion used for reinforced synthetic latex paint, light petroleum resin is used to improve the gloss and adhesion manufacturing oil varnish. Also used in rubber industry, with low softening point of the resin as a plasticizer, improving synthetic rubber hardness resin higher softening point. Also used for the preparation of hot melt adhesive, traffic paint, printing ink and paper hydrophobic agent.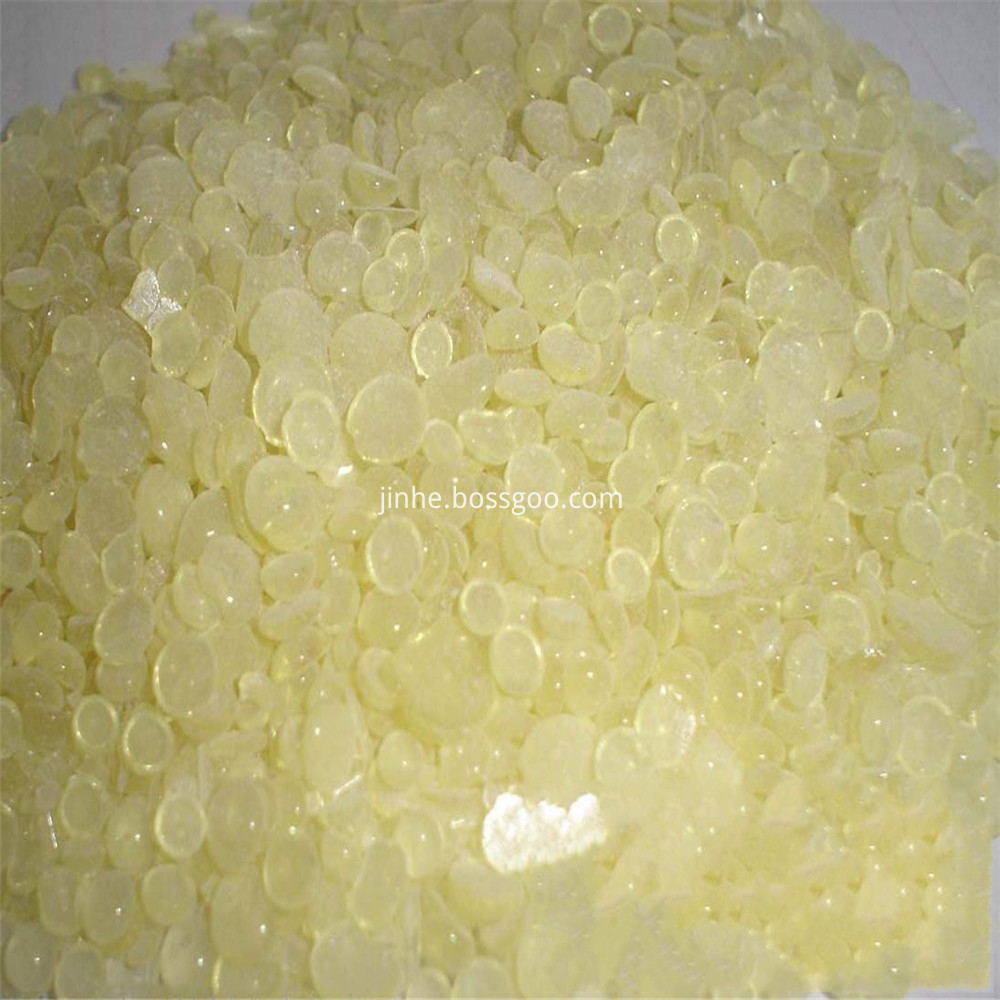 Specification:
C9 Petroleum Resin:
Index

Test Method

Unit

C9 Hydrocarbon Resins

Soften Point

ASTM E28-58

℃

100

110

120

130

140

Color

ASTM D-1544

#

8-18

8-18

8-18

8-18

8-18

Acid Value

ASTM D-974

Vol %

0.5Max

0.5Max

0.5Max

0.5Max

0.5Max

Ash Content

ETM-E-99

Vol %

0.1Max

0.1Max

0.1Max

0.1Max

0.1Max

Specific Gravity

ASTM D71-72A

g/cm3

1.06-1.09

1.06-1.09

1.06-1.09

1.06-1.09

1.06-1.09
C5 Petroleum Resin:
Index

Unit

C5 Petroleum Resin

Soften Point

°C

80-90

90-100

95-105

100-110

110-120

140-150

Color

#

4

4

5-6

4-7

4-7

5-7

Acid Value

Vol% max

0.5

0.5

0.3

0.5

0.5

10

Ash Content

Vol% max

0.1

0.1

0.03

0.1

0.03

0.03

Specific Gravity

g/cm3

0.96-0.99

0.96-0.99

0.96-0.99

1.07-1.09

1.07-1.09

1.06-1.09
Applications:
A. Paints Industry:
In paint industry mainly use the high softening point of C9 petroleum resin which can increase the gloss of paint and improve the adhesion, the hardness and the resistance ability of acid and alkali. Petroleum resin can mixed with Iron oxide and Titanium Dioxide pigment in Paint industry.
B. Tire and Rubber Industry:
in tire and rubber industry, low softening point of C9 petroleum resin is mainly used which has a good miscibility with natural rubber particles, and little affect on rubber vulcanization. Adding in rubber and tires, petroleum resin can increase the adhesion and the reinforcement and can also play as softener.
C. Adhesives Industry:
C9 petroleum resin having good adhesion, added in the process of producing adhesives and pressure-sensitive adhesives can improve the adhesive bond strength, acid resistance, alkali resistance and water resistance, and also can reduce production costs effectively.
D. Ink Industry:
In ink industry mainly use the high softening point of C9 petroleum resin which can reach the effect of show color, quick-drying and brightening and improve printing performance, etc. It can be mixed with different pigment.
F. others
Petroleum resin having certain characteristic of unsaturated, can be used as paper glue, plastic modifier etc.
Package:by 25kgs/compound paper bag 14mt per 20'fcl 28 mt per 40'fcl