Product Description
SLES N70 Excellent In Decontamination Emulsification
Until recently, one of the most popular cosmetic raw materials, especially among washing cosmetics, was Sodium Lauryl Sulfate (SLS) – a sodium salt of lauryl sulfate. This material, however, was characterized by a significant degree of skin irritation, a relatively low aqueous solubility and limited possibilities to thicken the cosmetic formulation. Today, SLS has been mostly replaced by its ethoxylated derivative - Sodium Lauryl Ether Sulfate (SLES).
Product name

Sodium Lauryl Ether Sulphate (SLES)

Formula

RO(CH2CH2O)nSO3Na,R=C12-15 n=1-3

HS CODE

34021100

Product Specification

Item

Standard

Test Method

Appearance (25 ℃)

White ViscousPaste

GB/T 13529-2003

Active Matter %

70±2

GB/T 13529-2003

Unsulphated Matter %

3.5 Max.

GB/T 13529-2003

Sodium Sulphate

1.5 Max.

GB/T 13529-2003

1,4 Dioxane ppm

50 Max.

GB/T 13529-2003

pH(1% ap.sol.)

7.0-9.5

GB/T 13529-2003

Color(5% am.aq.sol) Klett

30 Max.

GB/T 13529-2003
SLES is a kind of anionic surfactant with excellent performance. It has good cleaning, emulsifying, wetting, densifying and foaming performance,with good solvency, wide compatibility, strong resistance to hard water, high biodegradation, and low irritation to skin and eye.
Application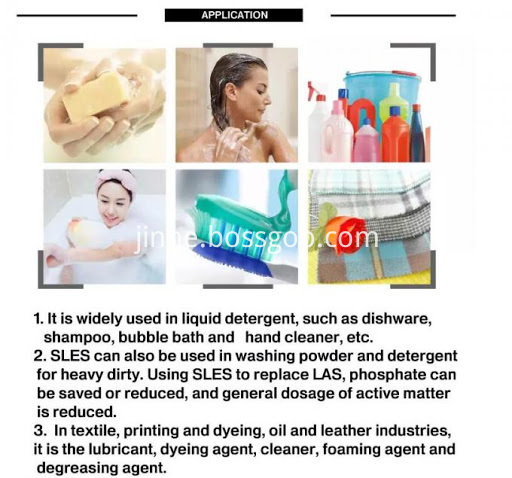 Packing
170kg per plastic drum,
220kg per plastic drum,
flexibag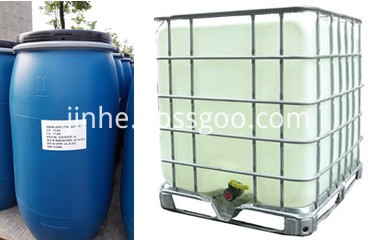 If you have demand on Caustic Soda, Sodium Lauryl Ether Sulfate, Linear Alkyl Benzene Sulphonic Acid, Sodium Tripolyphosphate, Sodium Hexametaphosphate, CEDA, Lauryl Sodium Sulfate K12, Calcium Formate, Carboxy Methyl Cellulose, pls contact me freely.