Product Description
Property:
STPP or sodium triphosphate is an inorganic compound with formula Na5P3O10. STPP,Sodium Tripolyphosphate is the sodium salt of the polyphosphate penta-anion, which is the conjugate base of triphosphoric acid. Sodium tripolyphosphate is produced by heating a stoichiometric mixture of disodium phosphate, Na2HPO4, and monosodium phosphate, NaH2PO4, under carefully controlled conditions..
It can complex with calcium, magnesium, iron and other metal ions to form a soluble complex. It softens hard water. As an inorganic surfactant, it has some properties of organic surfactant
White powder, apparent density 0.35-0.90g/cm3, melting point 622c. Soluble in water. Aqueous solutions are alkaline and 1% aqueous solutions have a PH of 9.7. Hydrolyzed into phosphite in water, it has good complexing ability of metal ions.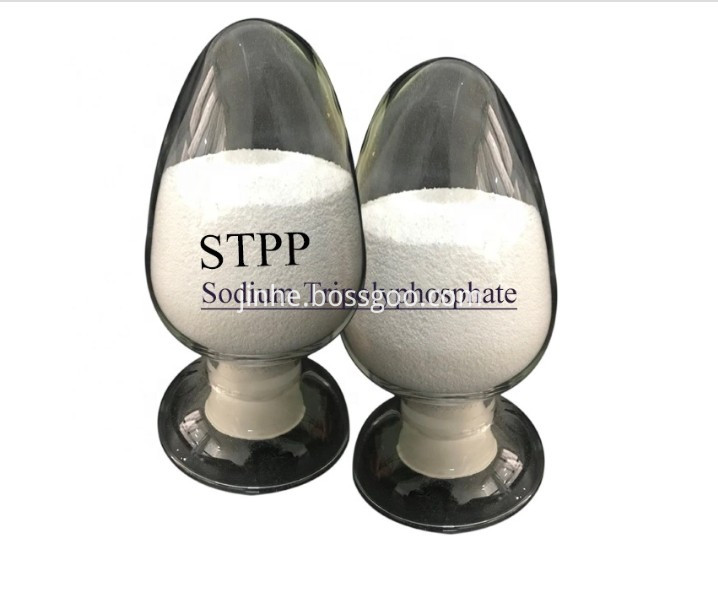 Application and performance :
Sodium tripolyphosphate is mainly used for synthetic detergents as additives, soap synergies and prevent soap grease from seeping out and frosting. It has strong emulsifying effect on lubricating oil and fat, which can be used to adjust the PH value of buffer soap, soft water agent, leather pre-tanning agent, dyeing assistant, paint, kaolin, magnesium oxide, calcium carbonate and other industrial suspensions as dispersant, drilling mud dispersant and paper industry as anti-grease agent.
| | |
| --- | --- |
| Item | Index |
| Appearance | White powder |
| Purity%≥ | 94 |
| P2O5%≥ | 57 |
| Fe% ≤ | 0.01 |
| Insoluble in Water% ≤ | 0.15 |
| PH(1%Solution) | 9.2-10.0 |
| Whiteness %≥ | 90 |
| Bulk Density(g/ml) | 0.8-1.0 |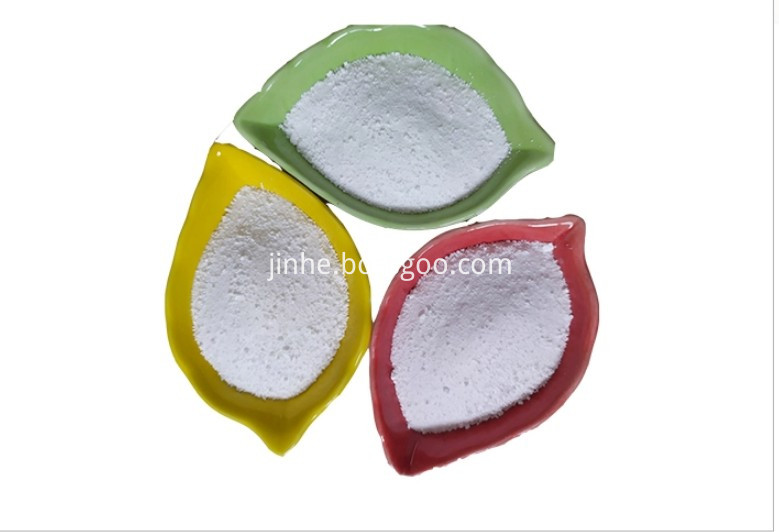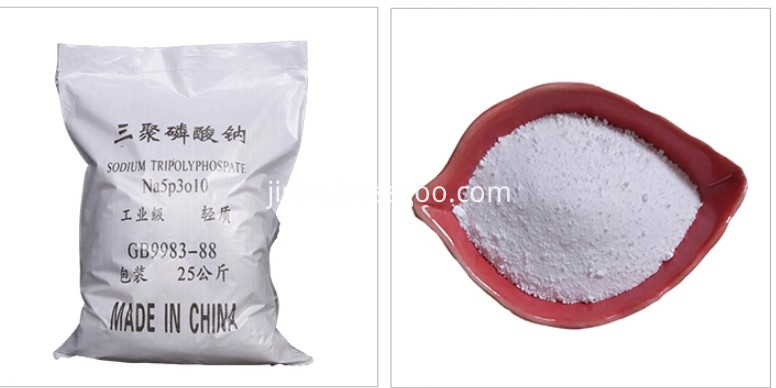 Usage:
In food industry, it is used as water conservative, applied to can, fruit drinks, milk products, vegetable protein drinks, instant noodles, meat products, and so on.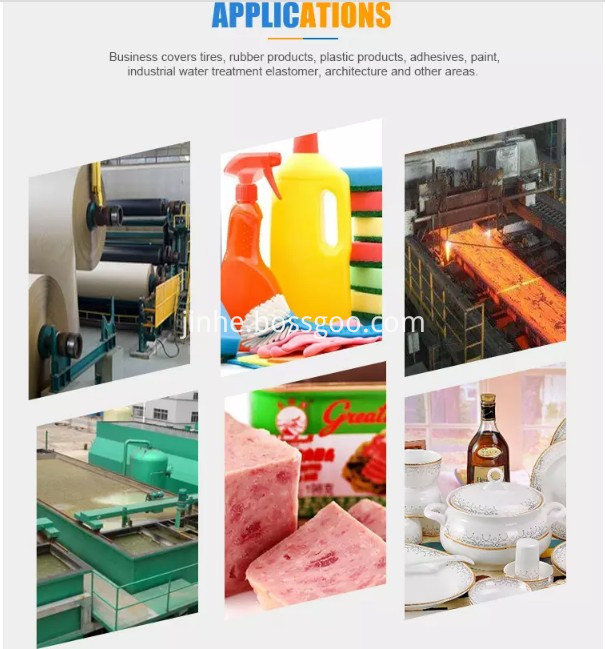 Package and Delivery:
Packing: 25kg net PP/PE, kraft paper compounded bag
Storage condition: Keep in a tightly closed container. Protect from physical damage. Store in a cool, dry, ventilated area away from sources of heat, moisture and incompatibilities. Always add the caustic to water while stirring; never the reverse. Containers of this material may be hazardous when empty since they retain product residues (dust, solids); observe all warnings and precautions listed for the product. Do not store with aluminum or magnesium. Do not mix with acids or organic materials.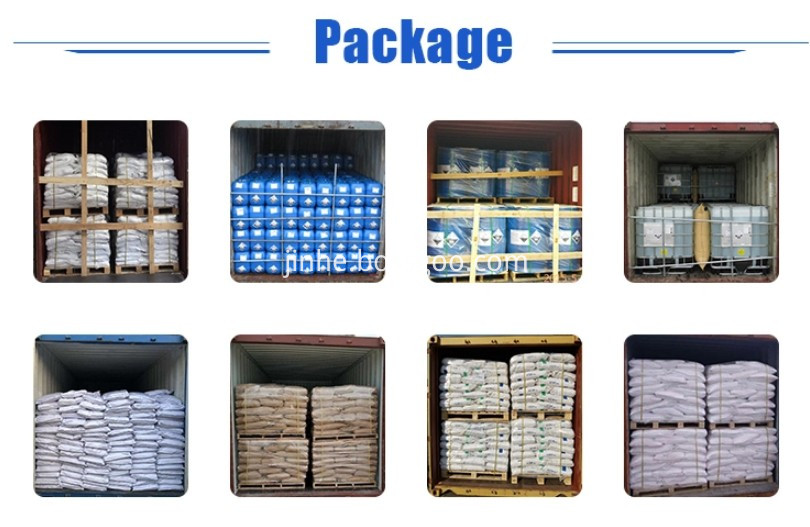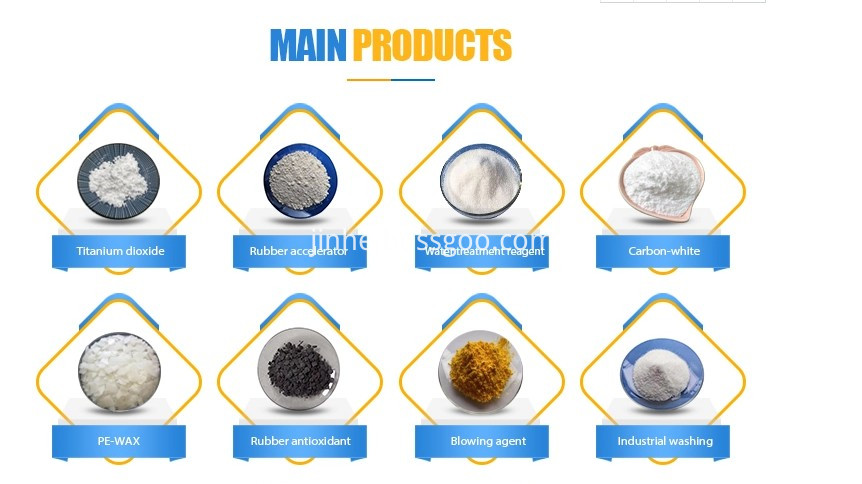 Factory&Warehouse:
WeYucheng Jinhe Industrial Co., Ltd is an international corporation, professionalsupplierchemicals.By the end of 2009, our productions have been exported to over 30 countries in the world, including Asia, Europe,North and South America and Africa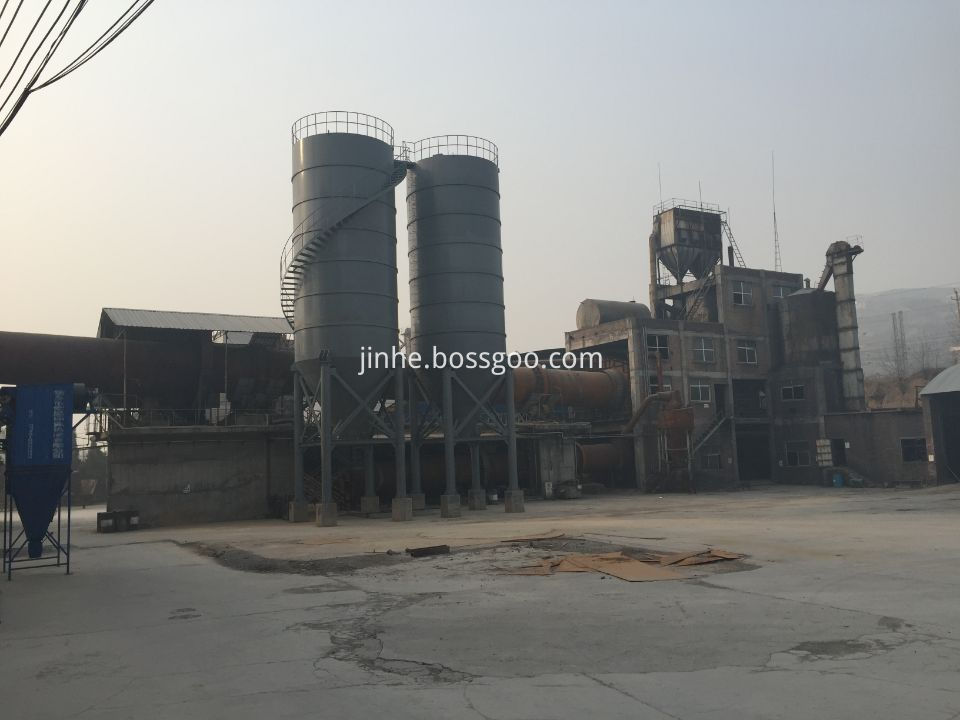 Other for this Phospate salts,We have advantage on other chemicals,like,SHMP,TSP,Phospate Acid 85% food grade,Titanium Dioxide Rutile, Petrolum Resin C5/C9,Carbon Black etc.