Product Description
Spirulina Indigo Blue Pigment For Jeans
Description:
The appearance is dark blue even grains.It dissolves in hot anilin,but not in water.It turns yellow green when meeting the oil of vitriol.It is yellow in alkaline rongalite revert liquid and white in acidic liquid.is mainly used for dyeing cotton yarn and cotton cloth, and is the main dye for dyeing blue denim. Also used in wool, silk dyeing and as food coloring and organic pigments.
Indigo Blue is dark-blue uniform powdery or granular. It cannot be dissolved in water and common organic solvents such as ethanol and aether, but can be dissolved in hot aniline and melt phthalic anhydride. Its melting point in the closed capillary is 390-392℃, and it begins sublimating slowly at 290℃. It has very good sunburn endurance and application performance.
Details:
| | |
| --- | --- |
| Cas No. | 482-89-3 |
| Colour Index | Vat Blue 1 |
| Appearance | Dark blue,Powder,Granular |
| Colour light | Similar as the standard sample |
| Content | ≥94.0% |
| Moisture content | ≤0.45 |
| Strength | Equal to 100 percent of the standard sample |
| PH Range | 9.5-10.5 |
| Content of ferric ions | ≤200PPM |
The Usage:
It is mainly used to dye cotton fibre .The pop "cowboy" clothes mostly are made by indigo blue dying longitudinal yarn and white yarn interweaving;It can be used with sulfurated coloring matter;Also we can get indigo white,bromized indigo blue from it,they are well used in food coloring matter,biochemistry etc.
The Package:
25KG Plastic-Woven Bag with double polyester liner
20KG Carton with double polyester liner
20KG/15KG Iron Drum with double polyester liner
The storage&transportation:
The product must be stored in shade, dry & well-ventilated warehouse. Avoid to be contacted with oxidizing chemicals and combustible organic substances. Keep it away from direct sunlight, heat, sparks and open flames. Carefully handle the product and avoid damaging the package.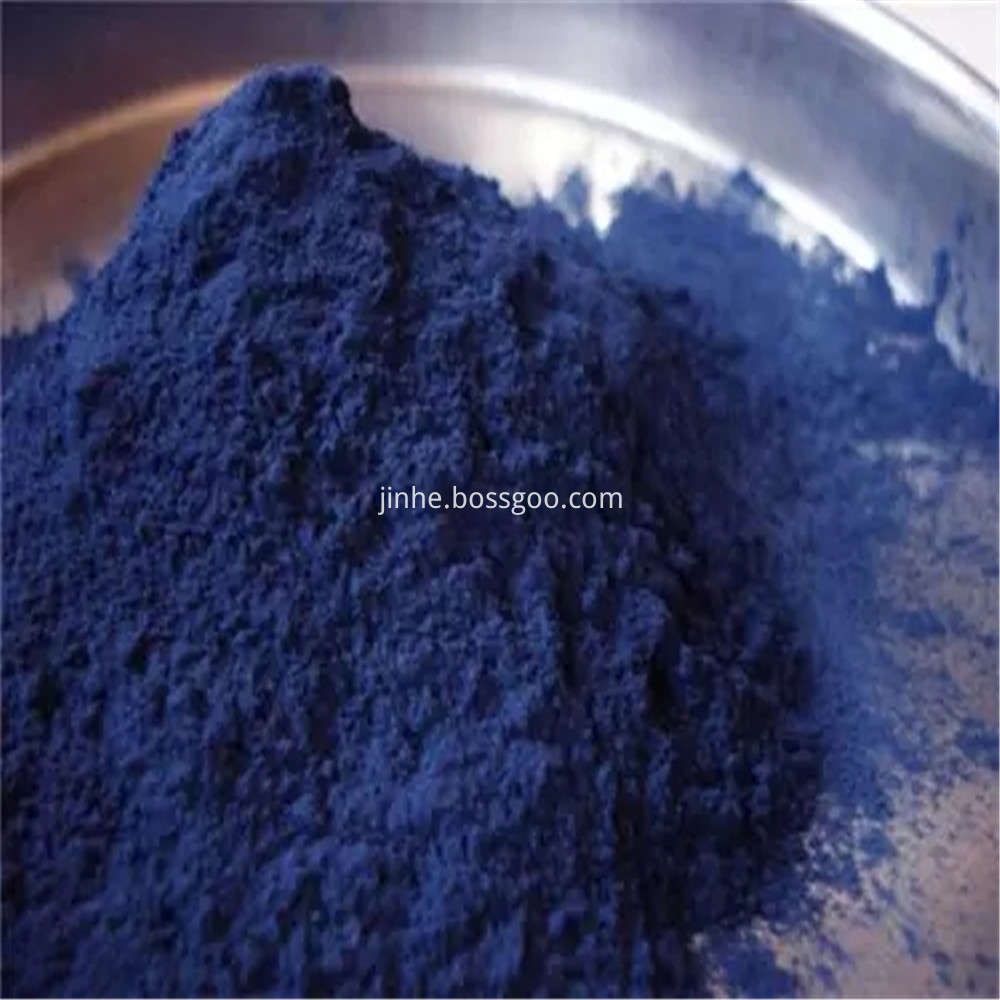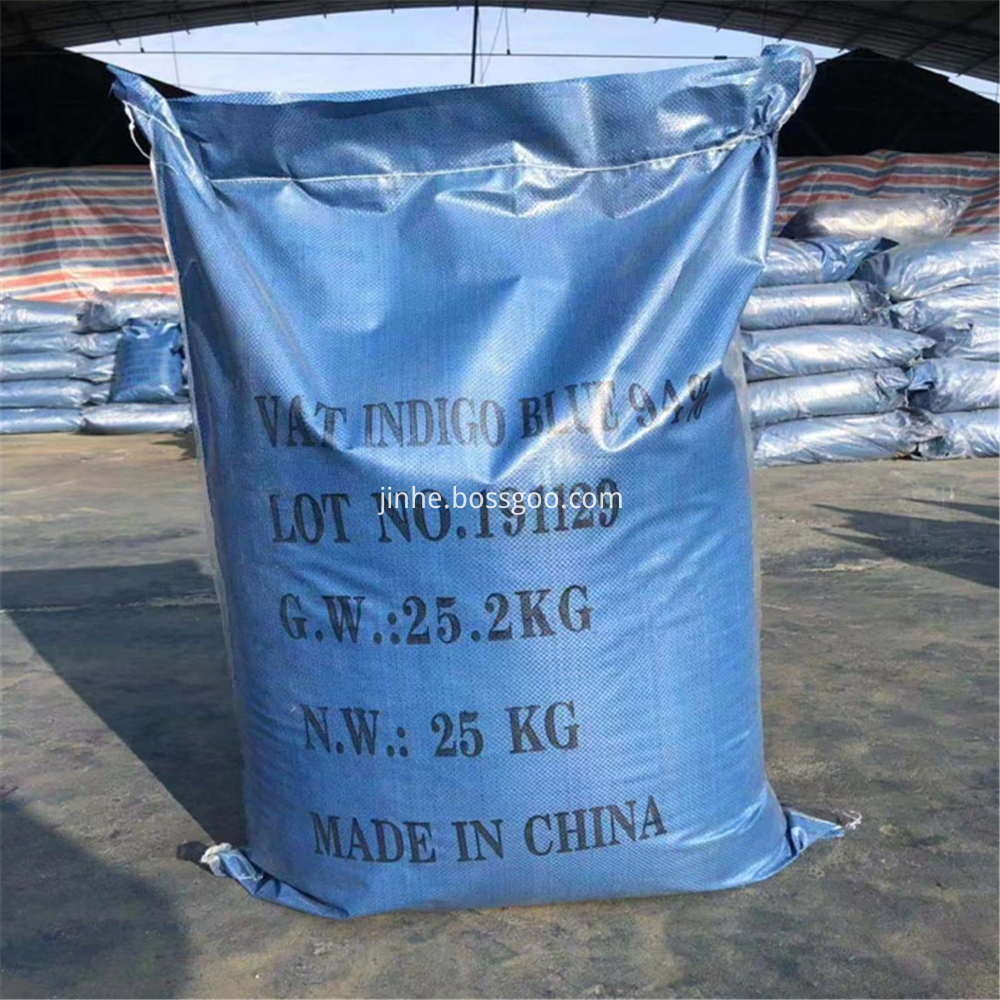 If there is any demand on Titanium Dioxide, Carbon Black, Chromium Oxide Green,Iron Oxide, Iron Oxide Red, Iron Oxide Yellow, Iron Oxide Black, Iron Oxide Brown, Iron Oxide Orange, Iron Oxide Green, Iron Oxide Blue, Indigo Blue, Sodium Tripolyphosphate, Sodium Hexametaphosphate etc,Pls feel free to contact us anytime.