Product Description
Synthetic Pigment Iron Oxide for paint

CAS No./EC No.: 147-14-8,7727-43-7
Formula:Fe2O3
Molecular Weight:71.85
H.S.CODE:2821100000
CAS.NO.:1309-37-1
Standard:GB/T 1863-2008
Usage: Brick, Cement, paver, Paint, Coating, Plastic, Rubber
Type of synthetic pigment Iron Oxide we mainly manufacture :
Iron oxide black 318/330/722/740/750/780
Iron oxide red 101/110/120/130/140/160/180/190/230
Iron oxide yellow 311/313/586/810/920/3920
Iron oxide brown 600/610/630/663/686
Iron oxide green 835/5605
Iron oxide orange 960/2040
Iron oxide blue 401
Micro iron oxide
Transparent iron oxide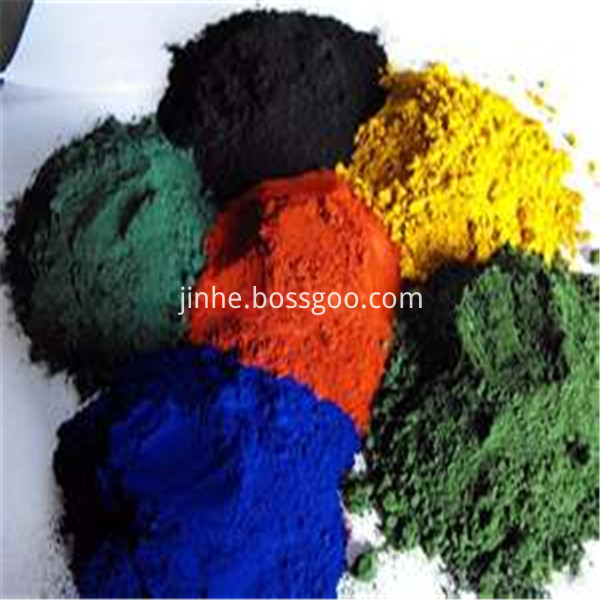 We also manufacture the pigment iron oxide red,iron oxide yellow,iron oxide black,iron oxide orange,iron oxide brown,iron oxide blue,iron oxide green,carbon black N220, carbon black N330,carbon black N550,carbon black n660,titanium dioxide rutile,titanium dioxide anatase,chrome oxide green,chrome oxide yellow,powder pigment,STPP,SHMP,SLES,LABSA, Caustic soda etc.
Focus on pigment,professional,efficient,fast,high quality!
Welcome to send us inquiry and visit our factory!
Contact: Monica
Waiting for your inquiry and visit!