Product Description
Textile Auxiliary Agent Sodium Dodecyl Sulfate
Product Description:
Sodium lauryl sulfate, white or light yellow powder, soluble in water, insensitive to alkali and hard water. It has decontamination, emulsification and excellent foaming power. It is an anionic surfactant that is slightly toxic to humans. Its biodegradability is >90%. Uses: Used as emulsifier, fire extinguishing agent, foaming agent and textile auxiliaries. Also used as a foaming agent for toothpaste and paste, powder, shampoo.
Sodium dodecyl sulfate is a kind of common ionic type detergent, can make the cell membrane disruption, combined with membrane protein hydrophobic part and make it with membrane separation, high concentrations of SDS can also break down the ionic bonding and hydrogen bonding and other non covalent bonds in proteins, even change the conformation of proteins.This characteristic is often used in the SDS gel electrophoresis of protein composition analysis.
Feature:
Good Emulsifying, foaming, osmosis, detergency and dispersing performances.
Dissolves in the water easily.
Compatibility with anion and non-ionic.
Fast biodegradability.
Molecular formula: C12H25SO4Na
Molecular weight: 288.38
HLB: 40, which is a hydrophilic surfactant. Appearance and traits: white or light yellow powder or noodle
pH: 7.5-9.5
Melting point (°C): 204-207
Relative density (water = 1): 1.09
Solubility: Soluble in hot water, soluble in water, soluble in hot ethanol, slightly soluble in alcohol, insoluble in chloroform, ether.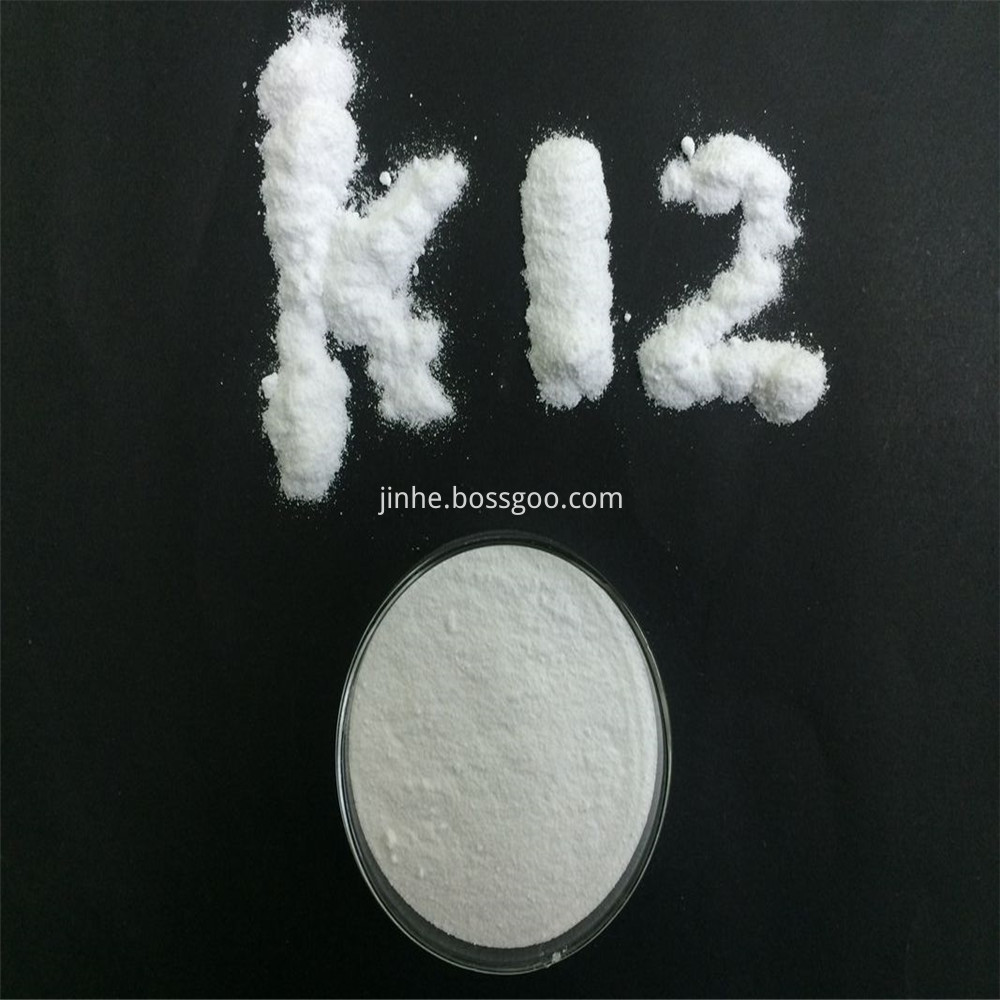 Specification:
ITEM

STANDARD

Appearance

white powder

white needle

Active matter

≥92

≥93

≥95

≥92

≥93

≥95

Petroleum ether soluble substances

≤1.5

≤1.5

≤1.5

≤1.5

≤1.5

≤1.5

Inorganic salts (NaCl+Na2SO4)

≤5.5

≤4.5

≤2.5

≤4.5

≤3.5

≤2.5

Water

≤2.5

≤2.5

≤2.5

≤3.5

≤3.5

≤3.0

PH Value (1% aq. solution)

7.5-9.5

Whiteness (WG)

≥90
Application:
It is a white or light yellow micro-viscous material commonly used in the detergent and textile industries. It is an anionic surfactant. Soluble in water, good compatibility with anionic and nonionic, good emulsification, foaming, penetrating, decontaminating and dispersing properties, widely used in toothpaste, shampoo, shampoo, shampoo, washing powder, liquid Washing, cosmetics and plastic demoulding, lubrication and pharmaceutical, paper, building materials, chemical and other industries.
Other Detergent Materials: Sodium Lauryl Ether Sulfate /SLES ,Linear Alkyl Benzene Sulphonic Acid/LABSA,Caustic soda,Sodium Tripolyphosphate/STPP,Sodium Hexametaphosphate/SHMP,CDEA.
Package:by 25kgs/pp bag or compound paper bag.