Product Description
TiO2 Titanium Dioxide R996 E171

Titanium Dioxide include Rutile Grade and Anatase Grade
Chloridized method

High gloss
High covering power
High Weather Resistance
Good leveling


R-996 is rutile titanium dioxide pigment sulfate process production,excellent in weathering resistance, has high white , and the hue and stability notable features.used with independent intellectual property rights of the crystalline phase control technology, advanced surface treatment technology depolymerization technology of inorganic pigments. has a quality and stability, to rutile conversion rate, particle size distribution is narrow, having excellent pigment properties and weathering properties.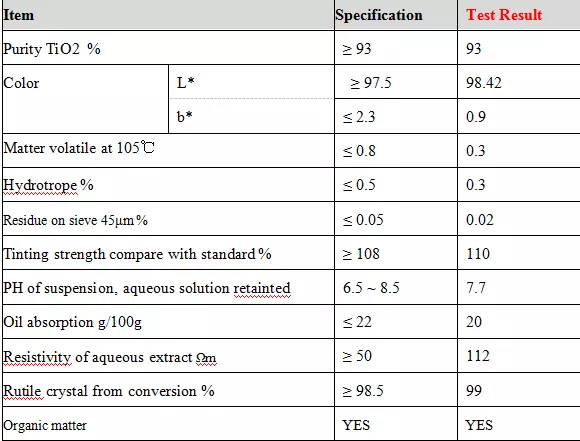 A101 is anatase titanium dioxide pigment produced by the sulphate process with advanced technology, having excellent pigment properties such as high purity, fine particle size and narrow size-distribution, high whiteness, excellent dispersibility, low oil absorption and strong hiding power.
(Quality Index of Titanium Dioxide Anatase Grade JHA101)
Specifications

Anatase GradeJHA101

TiO2 Content

≥

98

Volatile (105℃)

≤

0.5

Water Soluble %

≤

0.6

Residue (45μm) %

≤

0.1

Fe2O3 Content %

≤

0.08

Colour (Compared with the syandard sample)

according to users

Relative Scatter Power (Compared with the standard sample)

Tinting Strength (Compared with the standard sample)

≥

100

pH of Water Suspention

6.5-8.5

Oil Absorption (g/100g)

≤

24

Covering Power (cm2/g)

≥

200

Water Dispersibility %

≥

100

Whiteness

≥

96

1. We chose the standard sample or negotiate with client which testing in color and relative scatter radiation.
2. We chose the standard sample which testing in tinting strength.
3. Except the special request of client, the negotiate sample don't make analysis.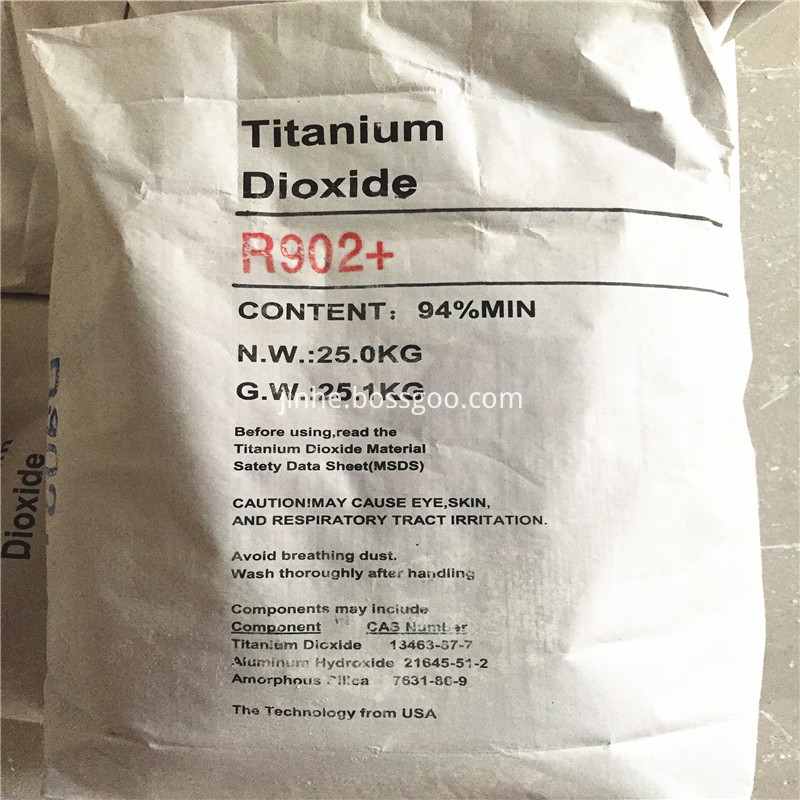 We are Pigment&Dye manufacturing enterprise since 1998, We often supply Titanium Dioxide, Iron oxide, Carbon Black to
paint factory, rubber factory, brick factory as well as some distributors, through many years development, we also focus on
ACID Manufacturing and Exporting, for example, Formic Acid, Acetic Acid Glacial, Oxalic Acid, Phosphoric Acid Food Grade,
Citric Acid, Sodium Formate are by-product of Formic acid, Welcome to send us inquiry and visit our factory!
Monica Waiting for your inquiry and visit!