Product Description
Titanium Dioxide Food Grade
Ultrafine-grade, or Nanoscale Titanium Dioxide
Ultrafine-grades of titanium dioxide are most commonly used in the following specialty applications:
Sunscreen: Nanoscale titanium dioxide becomes transparent to visible light while serving as an efficient UV light absorber. Because the particle size is so small, nano-titanium dioxide does not reflect visible light, but does absorb UV light, enabling a transparent barrier that protects the skin from the sun's harmful rays. According to the Skin Cancer Foundation, using sunscreens containing titanium dioxide can help prevent the occurrence of skin cancer.
Catalysts: Nanoscale titanium dioxide is used as a support material for catalyst applications. Major uses include in the automotive industry to remove harmful exhaust gas emissions and in power stations to remove nitrous oxides
Besides, we also supply Iron oxide,Carbon Black,Chrome Green,Petroleum Resin etc. for different industries,Pigment,Detergent,Plastic,
Textile etc.
TECHNICAL DATA SHEET

Product:Titanium Dioxide Anatase
Molecular Formula: TiO2
CAS NO.: 13463-67-7
M.W.: 79.87
| | |
| --- | --- |
| Items | Specifications |
| TiO2 | 98% min |
| Tinting power | 100min |
| Loss on lgnition | 0.5max |
| 45 um sieve residue | 0.05%max |
| Oil absorption | 20-24 |
| PH value | 6.0-8.0 |
| Water Soluble Matter | 0.45max |
APPLICATIONS
1.aqueous and solvent-based exterior paints, domestic appliance finishes, may be used in electro-deposition paints and coil coatings.
2. polyolefines plastics.
3. High quality paper coatings, waxing stock etc.
4. rubber floorings and natural rubber blend, where highting-reducing power and good lightfastness are requide.
5. leather finishes, cosmetics, soap, textile printing etc.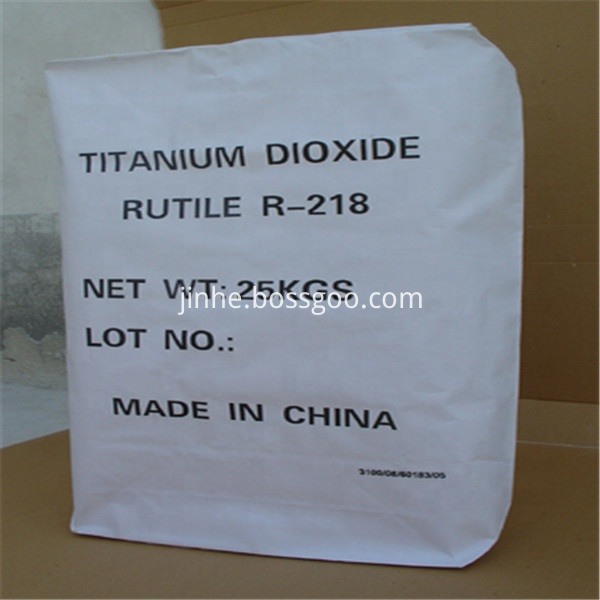 PACKING & TRANSPORTION
25KG, 500KG and1000KG, seaworthy and suitable for container transportation