Product Description
Titanium Dioxide Nanoparticle Powder For Car Paint
Pigment-grade Titanium Dioxide
Pigment-grade titanium dioxide is used in a range of applications that require high opacity and brightness. In fact, most surfaces and items that are white and pastel, and even dark shades of color, contain titanium dioxide. Pigment-grate titanium dioxide is used in a range of applications, including:
Paints and Coatings: Titanium dioxide provides opacity and durability, while helping to ensure the longevity of the paint and protection of the painted surface.
Plastics, Adhesives and Rubber: Titanium dioxide can help minimize the brittleness, fading and cracking that can occur in plastics and other materials as a result of light exposure.
Cosmetics: Pigment-grade titanium dioxide is use in some cosmetics to aid in hiding blemishes and brightening the skin. Titanium dioxide allows for the use of thinner coatings of make-up material for the same desired effect.
Paper: Titanium dioxide is used to coat paper, making it whiter, brighter and more opaque.
Food Contact Materials and Ingredients: The opacity to visible and ultraviolet light offered by titanium dioxide protects food, beverages, supplements and pharmaceuticals from premature degradation, enhancing the longevity of the product. Specific classes of high purity pigment-grade titanium dioxide are also used in drug tablets, capsule coatings and as a decorative aid in some foods.
Besides, we also supply Iron oxide,Carbon Black,Chrome Green,Petroleum Resin etc. for different industries,Pigment,Detergent,Plastic,
Textile etc.
TECHNICAL DATA SHEET

Product:Titanium Dioxide Anatase
Molecular Formula: TiO2
CAS NO.: 13463-67-7
M.W.: 79.87
| | |
| --- | --- |
| Items | Specifications |
| TiO2 | 98% min |
| Tinting power | 100min |
| Loss on lgnition | 0.5max |
| 45 um sieve residue | 0.05%max |
| Oil absorption | 20-24 |
| PH value | 6.0-8.0 |
| Water Soluble Matter | 0.45max |
APPLICATIONS
1.aqueous and solvent-based exterior paints, domestic appliance finishes, may be used in electro-deposition paints and coil coatings.
2. polyolefines plastics.
3. High quality paper coatings, waxing stock etc.
4. rubber floorings and natural rubber blend, where highting-reducing power and good lightfastness are requide.
5. leather finishes, cosmetics, soap, textile printing etc.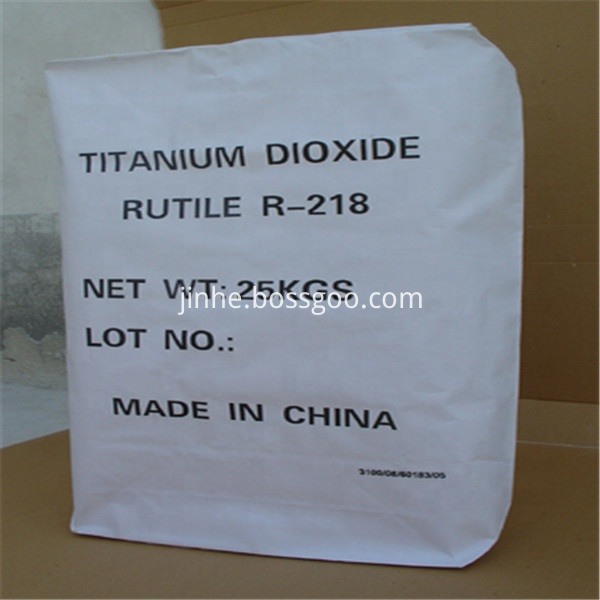 PACKING & TRANSPORTION
25KG, 500KG and1000KG, seaworthy and suitable for container transportation