Product Description
Trichloroisocyanuric Acid TCCA 60% Granular 20-40 Mesh
Product Features
1.Available with 60% chlorine concentration.
2.Reduces algae growth.
3.Due to high chlorine content, handling is easy for.
Production description:
Trichloroisocyanuric Acid TCCA 60% Granular 20-40 Mesh is available in three forms, powders, granules and tablets. Slight smell, suitable for a variety of water pollution treatment.
Trichloroisocyanuric acid is a chloroisocyanuric acid compound and is a more important bleaching agent, chlorinating agent and disinfectant. Compared with traditional chlorinating agents (such as liquid chlorine, bleaching powder, bleaching powder), it has high effective chlorine content, stable storage and transportation, convenient molding and use, high sterilization and bleaching power, and long effective chlorine release in water. It is non-toxic and so on, so its development and research are valued by all countries.
Trichloroisocyanuric acid is widely used as a fungicide for industrial water, swimming pool water, hospitals, tableware, etc., and has a broad prospect for development and utilization.
Application:
Water treatment: especially in swimming pool water treatment, drinking water treatment, industrial circulating water algae removal, industrial or urban sewage treatment, oil drilling mud disinfection, seawater battery production, etc.
Food industry: Instead of chloramine T for food disinfection, its effective chlorine content is three times that of chloramine T. It can also be used as a decolorizing deodorizer for dextrin.
Wool textile industry: used as wool anti-shrinkage agent in the wool textile industry, instead of potassium bromate.
Rubber industry: used as a chlorinating agent in the rubber industry.
Industrial oxidant: The oxidation-reduction electrode potential of Trichloroisocyanuric acid is equivalent to hypochlorite, which can be used as a high-quality oxidant instead of hypochlorite.
Parameter:
TCCA 60% Small Granular

Item

Standards

Appearance

White granular

Available chlorine

60.0% min.

Moisture

≤0.5%

Ph value

2.6-3.2

Mesh size

20-40mesh
Caution:
1. This product has irritant smell and oxidized blanching function. Don't mix it with liquid materials or acid substances. Keep it away from fire and combustible materials.
2.Do not taste the taste of any medicine.
3.Please store it in dry ventilation and keep out reach of children.
4. Keep it away from fire and combustible materials.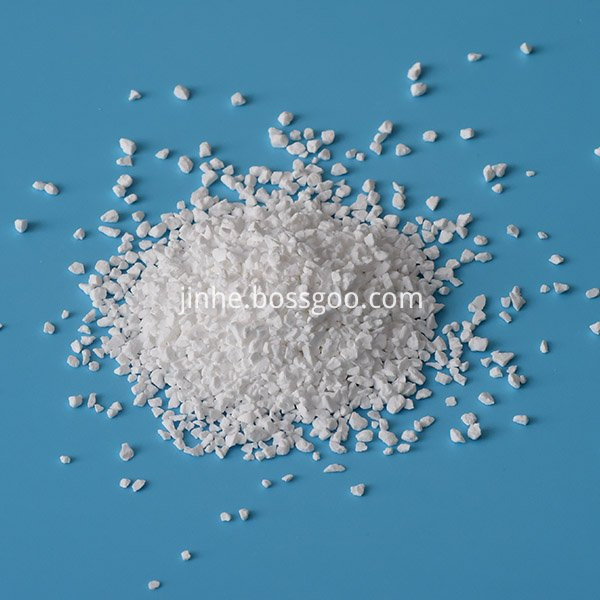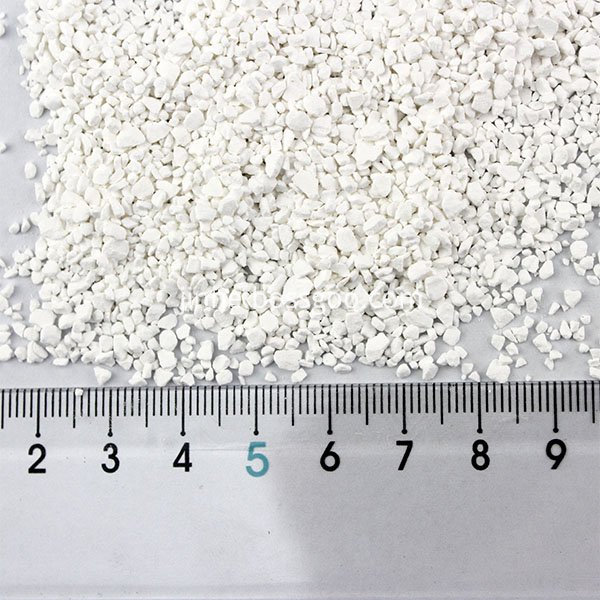 Packing:

25kg woven plastic bag lined with double plastic bags;
One-ton plastic bag;
50kg fiber drums;
1-5kg plastic pail;
10kg plastic pail;
50kg plastic drums;
Or packing according to buyer's demand.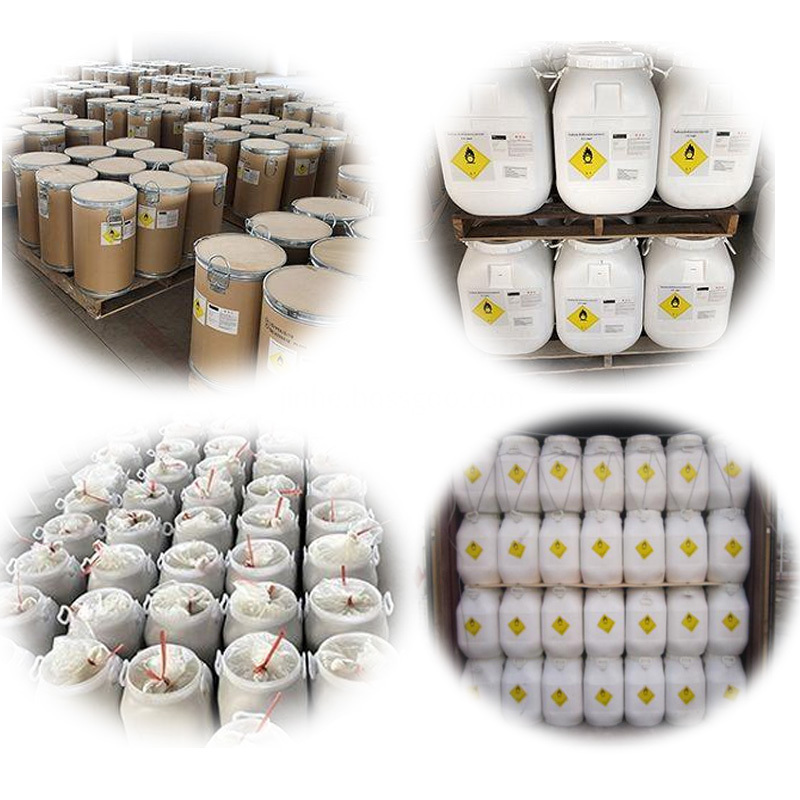 Except TCCA, we can also supply PAC ( Polyaluminum chloride ), PAM ( Polyacrylamide ), EDTA, Aluminum Sulfate , Sodium Tripolyphosphate etc.